02-24-2015, 09:49 PM (This post was last modified: 02-25-2015, 10:02 PM by Ashirogi Muto.)
WORK IN PROGRESS
I have no idea when this is gonna be done. A lot to do IRL sometimes.
Please do post any and all team ideas and your own thoughts about Earth!
It will be duly incorporated into this guide, to help any and all lost on the way to enlightenment.
You will also gain entry into the Hall of Fame for help! (only available during construction)
And this guide may vanish at any time, should Meta wish to continue with new updates on his guide, located here:
Mono Earth Guide: Invincible Nature (V7.2)
---
Nature's Fury
---
Hey guys! Ashirogi here!
I can't wait to bring you guys a new guide to celebrate the wonders of the Earth!
I believe Earth mono tops many decks, with its insane survivability and also consistent damage.
Earth monos can also go on the offensive, ready to tear your enemies a new one, while also staying alive.
And besides, we got this one hot chick here! Which other mono can claim such a beauty as their leader?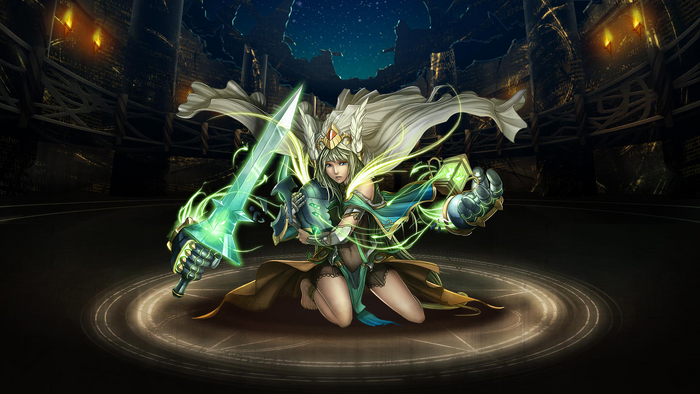 ---
1.1 Introduction to Earth Mono(s)
1.2 Introduction of Author/OP
The Cards
2.1 Leaders
2.2 Offensive Converters
2.3 Defensive Converters
2.4 Boosters
2.5 Utility
The Teams
3.1 Norse
3.2 Greek
3.3 Blood Fiend
3.4 Sniper
3.5 Cyborg
3.6 Hit Point / Defensive Focus
3.7 Recovery Focus
3.8 Racial
3.9 Unorthodox/Semi-Mono
Hall of Fame and Acknowledgements
4.1 Videos
4.2 Credits
HINT - Click each heading to jump to that post!
---
---
Now I'm pretty sure all of you know about the first 250% leader skill card right? Yup, it's none other than Paladin King of Earth.
What about that sexy green lady that keeps you alive, your personal parasitical goddess? Mm-hmm. That's right, Verdandi.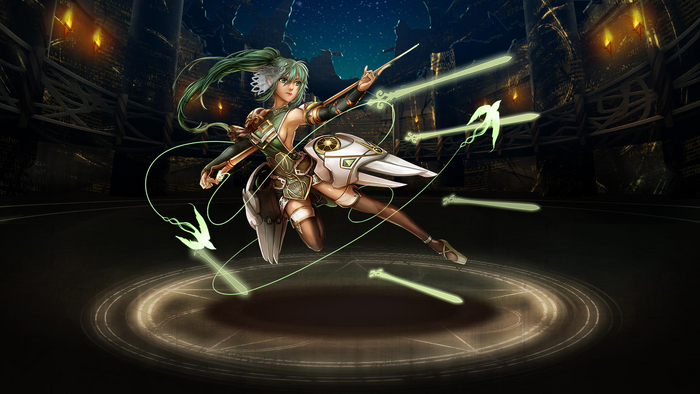 What about those bird-brains who increase your skill levels, at the cost of their own lives? The faithful Harpies.(LOL)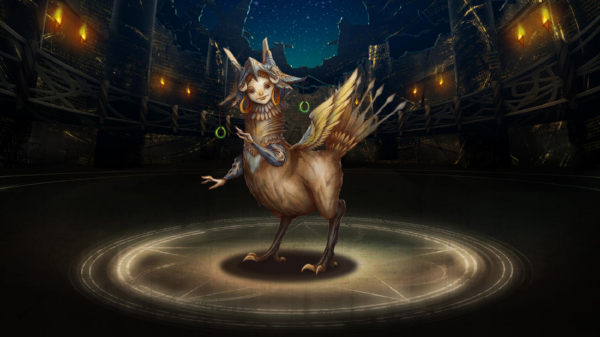 Those are all Earth cards. That's right. EARTH.
Mother Nature was here first. Without land, the Earth, nothing else could possibly exist.
Never mind fire, water, darkness or light. You'd never perceive them without Mother Nature's tender hand allowing you to live!
This is why we all should return to her, with open hearts, and Earth mono decks.
---
A little bit about lil' ol me!
I'm just your very average guy with some time on his hands (at the time of writing)
That wishes to let everybody learn to appreciate the Earth and its endless bounties. (*facepalm*)
I am a prolific reader, and an aspiring writer and mangaka.
That's gonna be the reason if you sometimes see lapses into dramatic, heart-pounding scenes woven into existence by sharp, well-picked lines of prose.
(there I go again. Sigh)
My ToS story started with many bumps on the road.
The first time i ever saw the game, I was bewitched. The card art, fluid attack animations, tied with lore and mythology abound, seemed too good to be true!
But after more than 1 month into the game, I had grown tired of the endless grind, with ever crappy cards.
My first diamond seal had been a 4* Light Golem, with Sean as my starter.
I took a brief hiatus for about two months after, restarting a bit before July,
when I had redownloaded the game to play in between "important arrangements and fixtures".
Upon restarting, I got a full earth deck within a few draws, managing to make a Bell team.
It was all I wanted to get the dark decks my friends had, but my luck did not go that way.
I was stuck with Bell, but with some persistence, I managed to clear my first ever master! Terrametallic.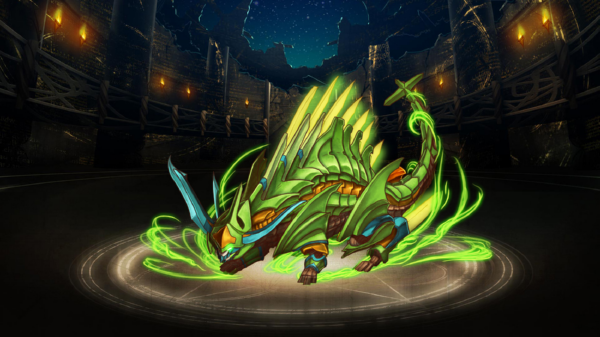 He's a dragon. And he's metal. What could be more awesome?!
Now I currently use a full Greek light, and managed to get Loki for a great Norse Dark,
but Earth Monos still hold a special place in my heart! Belle was also my first 7* card, and I was sooooo excited when their PR was announced!
So here I am, ready to introduce newbs and vets alike willing to take time to re-invest in Mother Earth's rich troves!
ID : 56,718,308
Current Adjutant - Samael Max Level, CD 15
Available : LHY, Beelzebub, Abadon, PR Barbara, ALL MAX Apollo, etc.