Hi everyone I'm finally back with my meta thread, I'll be pointing out the new content really quick compared to previous versions and then I'll move to describe what is on meta and starting to showcase leaderboards and leaders tiers fron now, this is because I feel the cards description can be discussed on teaser and trailer threads.
Source of Engraving —『Prologue of the Universe』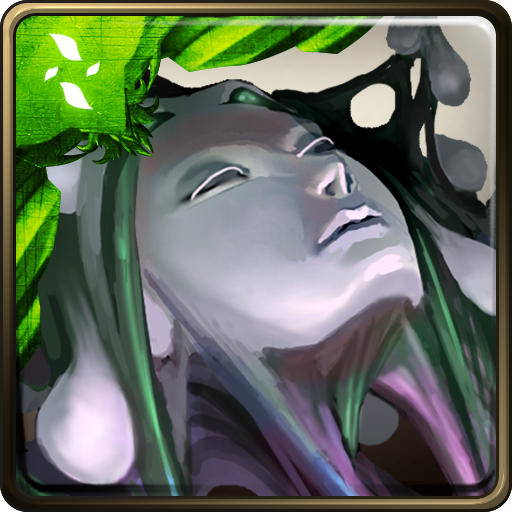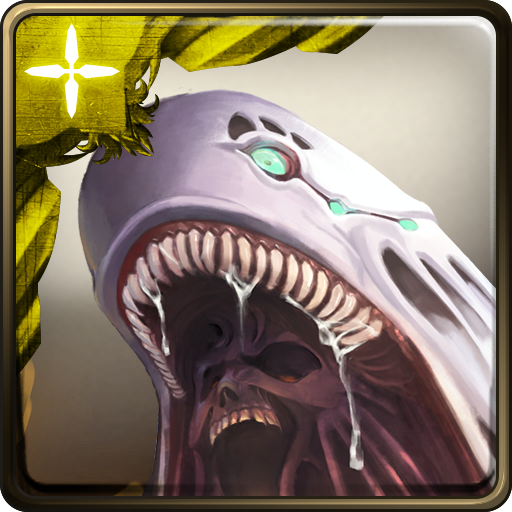 First of all I'd recommend to check out the
Newborn Universe
sample teams so you can get and Idea on how to build the teams for this guys. KaerfNomekop also made
his own thread
with specific details for this series leaders. You can also scavenge for ideas on the
Draconomicon
which is quite outdated but summarize most of the dragon cards.
My thoughts on this series is that unlike Elfish Perennials, this guys expand upon existing content but they are also able to build within their own, this means that if you manage to get all of them you can build teams with just those cards, similar to what we got on Starburst Pulses, I find that convenient since newly created accounts can jump to the game focusing on getting cards from the rotating seal of the moment instead of grabbing random cards from the diamonds that probably won't match at all (for example drawing Ursula and then Troy on a new account).
At first glance I thought that the three leaders were going to be bad because they didn't have built-in recovery ways on their leader skills, but then when I played Newborn Universe noted that what makes them overpowered is on their team skills.
For
Ghroth
be sure to check out his team skills, for him to be fully efficient you will want to have a full team of Prologue of the Universe members, but I guess that the free slot from other series can be used for cards like
Zhao Yun
or
Mo Wang Zi
.
Yog Sothot
could be a good choice to add here mainly because Ghroth will copy her base attack.
For
Daoloth
I guess you can add any Light Beast or Dragon and you will get decent results, the first member that came to my mind when I was reading about this guy was
Honor
. This leader is pretty straight forward, pick a row, turn the 6 runes, and then arrange another group of two runes to get the full 2.4x by dissolving a group of 8 runes. I'm pretty sure that we will see more members for this guy in the future because Light Beasts and Dragons are pretty meh in general, or should I remind you of
the most retarded card in the game
?. Pluma+Fenrir should be the actual thing.
Azathot
is another alternative leader to Novalis, he is focused around making dark runes so I guess he can work better than Copper which is more focused on grinding and has to rely on Sunnie and Masamune to get runes for Novalis. Azathot can also make good use of the
Propitious Dragon
.
Summary of the member cards:
Ubbo
: This guy is so good, really, could work really well on those tier B water leaders. Dragons don't need him so much because they have another ways to burst and recover their entire HP.
Yibb
: Works for Ghroth, also could work on full demon Samael or Belle, and is 1 turn faster than Ali Baba but having a worst condition and lower multiplier.
Abhoth
: Cool, but not for Atlantis, probably Priestess Xi, Cornflower or tier B leaders, he goes on the same niche as
Shyplant
, he is team attack it means that can also be used on Guan Yu or any team with different races and attributes.
Ghatanothoa
: Poorman Yu Wun Tuo, he might be the replacement for Daikokuten as well. Lowering the 15% per member feels like too much.
Atlach
: "just another member for
Lynx
" (yes that is a meme already), also Lynx finally has a full team of cards tailored to make her cool, I'll list those on another post.
Arena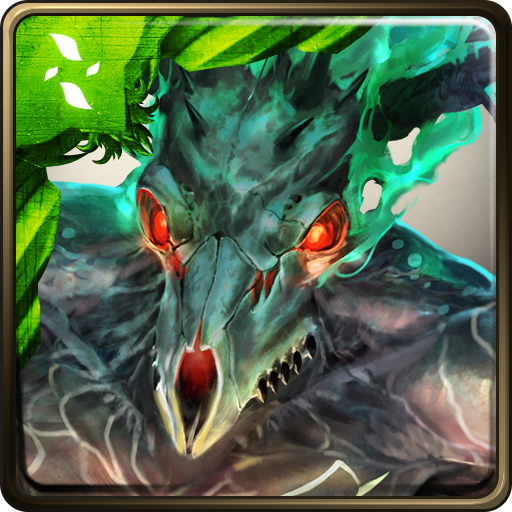 Gazer of Fate - Ithaqua
This guy is comes to help both Freyja on a similar way of how Hel is helping Loki, you can also make him fit on Ophiuchus and Izanagi. I'm really hyped about him because of the 3 rounds of enchanted skydrop.
Coliseum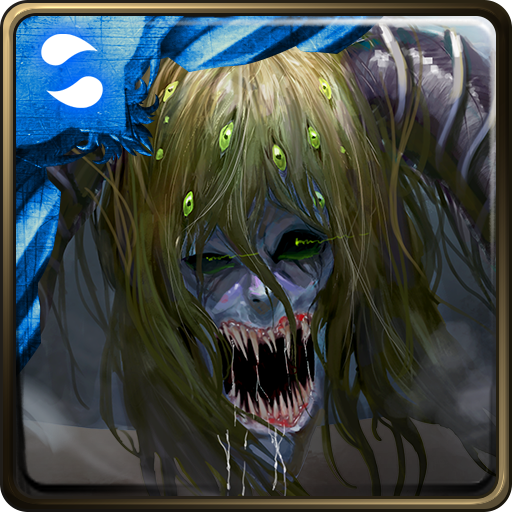 Apperception Evolutionist - Mordiggian
The effect is okey for 2 rounds, the problem is that since he is demon focused you might find him useful only on Elizabeth and Azazel. I do rather use
Leona
instead.
Ultimate Lords / Horror
The Retained Flame - Fthaggua
Might find him meh at first sight but this guy is launching
extra attacks
of 3x, so he is better than Odous and Pluma for sure. You can pair him with Novalis to make him go kaboom, or you can place him on
Nobunaga
just because you can.
Sadly fire mono doesn't have a self-attack boosters other thank Kyo
, welp there is K´ as well but sadly both are limited time cards.
Desire of Erosion - Arwassa
I'm not really sure on how this card works, it seems like an effect that remains in play until the condition is met, which I find quite easy to fulfill. I wouldn't trade spot with 7* Wawel. The amount of 5k HP is what you can expect from another earth dragon. Let me know what you think about this one.

Hotbed of Immorality - Y'golonac
Not bad, CD5 board clear and free row generation. Pretty much people been talking about how useful it is on Beelzebub.
Bi-Weekly Series
Valiant Fist - Belphegor
Personally I was expecting more, the stats are great. I guess he is an alternative in case you can't use 7* Belle or 7* Shuu. Since he has no team skill I'd rather stick to use Samle instead of him if you only need the boost. Weakened runes are more common on Arena than on stages, but we might find that Madhead be introducing weakened runes on a new stage soon.
Faithful Love - Leviathan
Welp, just another niche skill as you guys might say. The only reason I see some use for this card is to clear perma frost runes, but then again, don't bother on training this if you have access to 7* Elizabeth.

Noble Thief - Mammon
Personally I think this one is the best of this series because electrified runes can be a pain to manage, specially if they are on corners. The only thing that I don't like is that it explodes up to 3 when we are already getting stages with 4.

Flabby Gulf - Gluttonous King Slime
So, it seems that now every 2 patch we will be getting a 7* card from the old bi-weekly series just like 7* Felix surprised us last year. This time Slime king is jumping straight to the meta with his cooldown being reduced from 15 to 8 and adjacent drop of heart runes which I think might be really useful for Sakura! (the "Drop rate of all Runestones will not be affected by Amelioration or Skills (including those altering the Attribute of dropping Runestones)" part of Sakura leaderskill is just like the one from Dipankara+Yang Jian and we have seen already that Zeus+Greek combine skill works with it.
Joint Operation

Bonds of Elements - Tawil
On my guild there is not much interest about this card since it is not as strong as previos JO card. Yet Tawil bring the solution to 2 common problems which are non-light damage -90% and dark damage -90%, usually when I have to face those skills I withdraw from using dark mono.
Guild Event
Floret the Christmas Miracle
Okey, I'm loving the art of this card but other than that I have to do some remarks on it:
1. She has 463 recovery, something not common on fire cards and makes me happy to see.
2. The team skill is bringing good ol' Santa 15 seconds time tunnel in to the CD8 meta.
3. According to what I can understand, if you have Santa you don't really need to have 3 humans, just Floret and Santa.
4. I don't feel Santa skill being effective without triggering Floret skill first, or another booster effect running first.
5. Santa stats other than recovery are quite outdated, 2075 HP for a human is poor.
6. I would recommend using Santa+Floret on WFE teams, fire mono have better choices right now for what they do.
7. This is not what Santa needed, we need an evolved Santa with better multiplier, not another card that works around him. Dionysus is having the same problem as well with Yue Lao and Aphrodite sharing skills with him but not boosting his particular gameplay at all.
I would have preferred to see a 7* Santa with something like: 
Spirit of Human & Elves - EX

Humans and Elf attack 3.5x; and if Heart Runestones are dissolved, there will be a 50% chance of gaining an extra of x2 (the probability can be summed up).
MadHead doesn't really care about guild event cards, they just want them to be something for the moment at that is it. I'll never forget the useless
Snowball Quarterback
which is garbage but they just wanted something cute that looked like Baymax.