Introduction:
Hello there, it's been a while since I last updated my
First draw and and how to reroll [for Version 12]
, it was getting to cluttered making it hard to update (a few times the formatting broke when editing the first post) and because of changes made by MadHead the post now is not usefull. Instead of changing it completly I decided that making a new post was better so here it is.
So what where the big changes? Mostly two, the addition of
Dreamer Matthew
for completing the first seal and the separation of the Diamond Seal into two seal which changes everything. Matthew alone half killed that post because I evaluated most of the leaders by the idea of they might not be top tier or meta but they can carry you enough for doing a couple of rolls, most of which had <3 multiplier and maybe some defensive option or recovery all of which Matthew has and comes maxed so there is no point in recomending those leaders. The division of the diamond seal has a fun side effect that I learned while doing a few fresh starts today, after clearing the last stage of the tutorial and getting the 5 diamonds the game starts dowloading all the extra data (around 2873 files I think) and when it finishes downloading the tutorial doesn't continue meaning the player has 5 diamonds to draw from whichever seal they want (but there is no prompt or explanation about it), didn't try it by taking out only the player info because I changed my phone a while ago and the new one is not rooted so if somebody tries it it will be greatly apreciated.
For those wanting information on how to reroll check the second post.
Now onto the guide itself:
What is the first draw?
When doing the turorial, in the second to last step Glauox should teach how to draw cards using the diamonds obtained in the previous step of the tutorial but it looks like it is currently bugged and instead of forcing the player to draw from the Diamond Seal now the player can draw from any seal currently available. This is the first draw and is esentialy a free draw that helps new players get started.
What is rerolling?
Rerolling is starting a new account, doing the tutorial again to get the five diamonds and do the first draw. If the first draw is not something you like you just repeat the process until you get something you want or just get tired of rerolling and start playing.
Should I reroll?
This is the question the guide was made for, I think there are mainly three aproaches to rerolling:
A) Rerolling until you get a top tier leader that can be used until the late game. This is not bad but the chances of getting one are not that good.
B) Rerolling for a specific card, this is mostly used when making alt accounts and the prime example is rerolling for Daji.
C) Using the first draw to advance a little and get a few draws before deciding if you should be rerolling. Funily enough MH axed this aproach when they added Dreamer Matthew.
Just playing the game and not bothering with rerolls at all is also a valid option and the one I used (because I didn't knew about rerolling), my first draw was Elizabeth and even after 350 979 days playing I started using her only after she received pr which means I didn't use her at all for more than 830 days.
I did my first draw and now?

Now we see how good it is, I will list them on broad categories and give a reason of why they are there, just remember that this are my opinions (for now at least, any imput of where cards are or should be is appreciated). First will be all the categories for quick reference and after that I will put the reasons.
A big difference from the last thread is that I will NOT be analysing each and every card in the seals and will also mention separate seals fully, also the cards I mention from both parts of the diamond seal are either leaders that can clear most of the main story (at least until Giemsa) and should be capable of clearing most of the Traveller's Memories ignoring extras. Ultimate Stages (also known as SoulMasters SM), Nightmare stages and Horror stages are not taking into account because of the big variations on the difficulties of the stages.
Quick Reference:
[b][u]

Seven Chakras:


[/u][/b]
[b]

[b]Excelent leader

s:

 [/b][/b]Brahma 

,
Vishnu 

Good but could be better:
Shiva 

Source of Engraving:
Excelent leader
:
Ghroth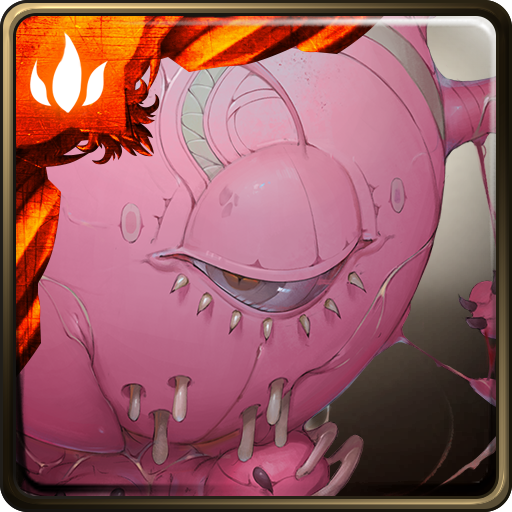 Good but limited team building (check below):
Daoloth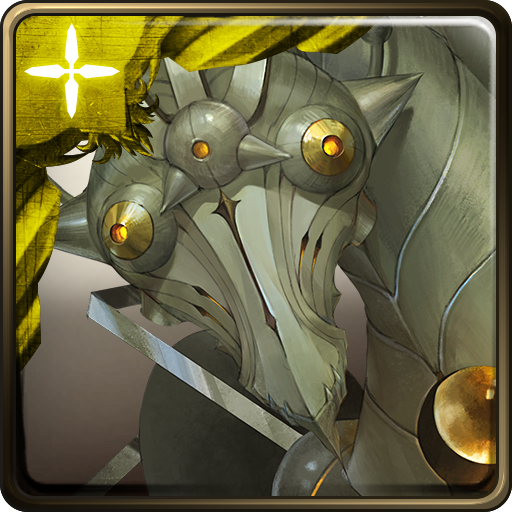 and
Azathoth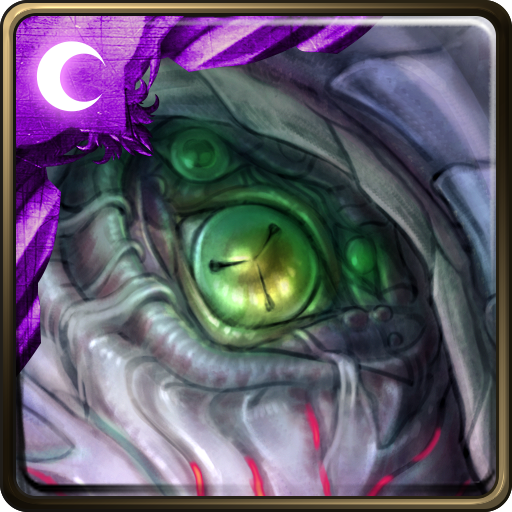 Seal of the Engraver - Part 1
Excelent leaders:
Amaterasu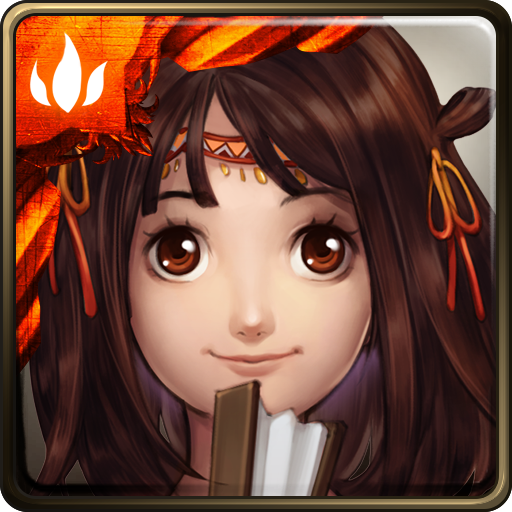 , Izanagi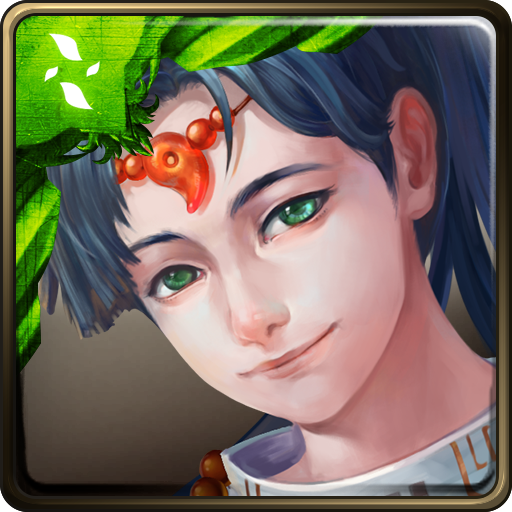 , Tsukuyomi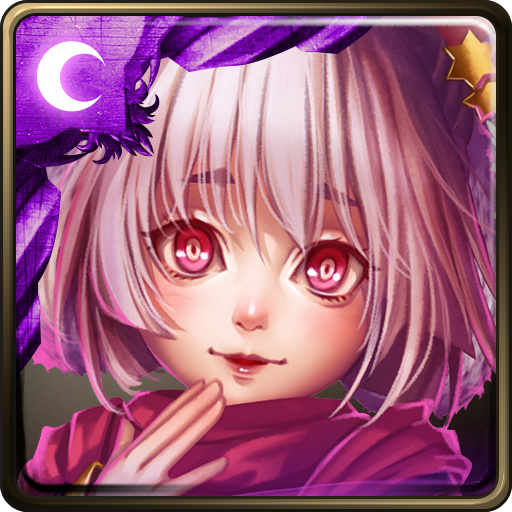 Seal of the Carver - Part 2
Excelent leaders:
Origin of demons
 (
Azazel

, 
Abadon

, 
Samael

, 

[b]Beelzebub
 and 
Mastema

)

[/b]
Beast t
eam
l
eaders (check below for more info):
Aloha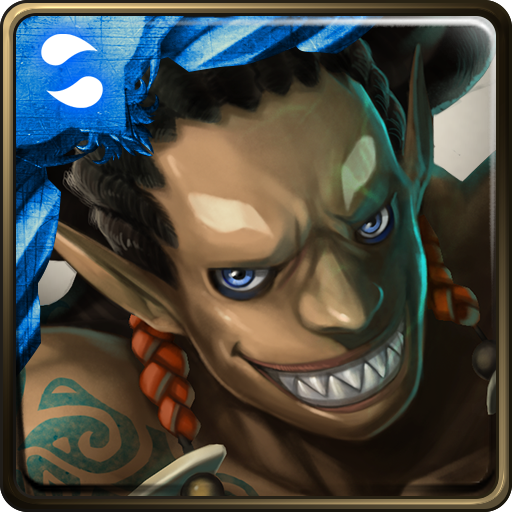 , Dodo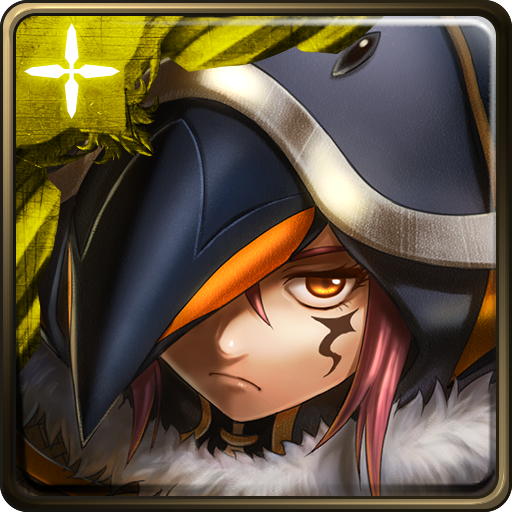 , Sumatra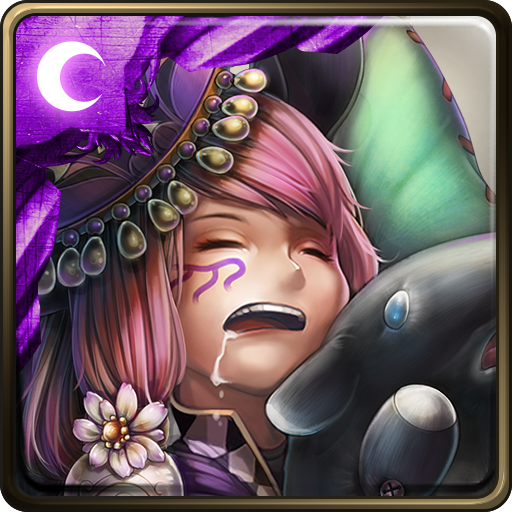 , Suzuko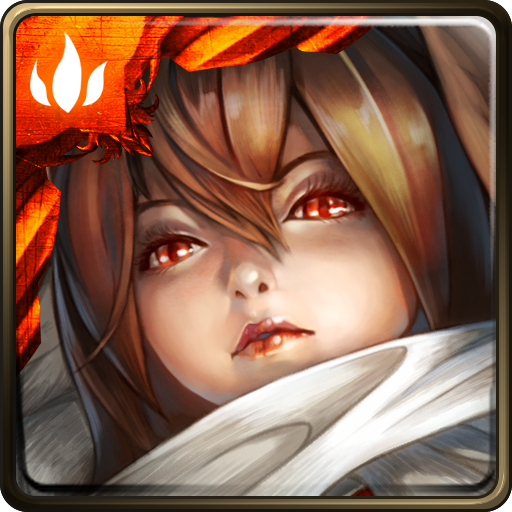 , Haza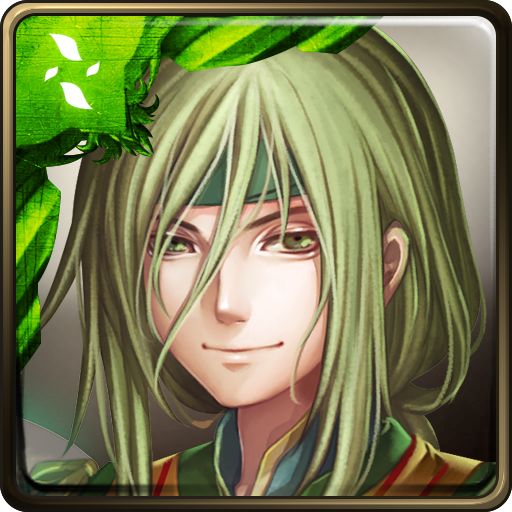 Reasons for the recomendations:
Seven Chakras (Hindu Gods series):
First thing first, they are all race leaders most being forced to mono gods (Shiva being a god elf leader) with benefits for certain attributes (water for Shiva, fire for Brahma and light and dark for Vishnu) which generally would make recommending them harder but they can be played off color and the god pool from the engraver-carver seal is big and good. All of the rares actives bypass the black and white enemy skills which is useful. The reason they can be easily recommended is that the common make for good members in the teams and the commons have good active skills. Speaking of which they can use lizards, pawns and guards as feeders, lizards being one of the common drops from main stages and guards having a black hole stage means skill leveling is easy. The actives of the commons in a mono god team last 5 rounds with a max cd of 6 so they only have one round of downtime and some of them have a team skill that if the team is mono god it will be ready intermediately when entering a stage.
Brahma 

:
The rarest rare with a 1% chance to get him, he might seem like he has a weak multiplier for today standards 16x base when only using gods and 36x when dissolving all five attributes and no multiplier from the team skill, the real power is the control he has over skydrops. The first batch of dropped runes will be of an attribute not dissolved in the first batch of dissolve (no drops if all five attributes are dissolved), then if running dual Brahma you will get 2 enchanted fire god runes for each god rune dissolved in the first batch of dissolve to the max of 15 for 8 god runes. Few that's a a lot so here is the strategy for Brahma mono god mono fire team:
Dissolve water, earth, light and dark runes first batch then fire runes will drop, then more fire runes will drop this time enchanted god race runes.
But the control over drops makes it easy to use Brahma with other attributes of gods, let's say with AR Pollux and AR Alma both dark gods: Dissolve water, fire, earth and light runes then dark rune drop then enchanted fire god runes drop. This brings the team a lot of flexibility.
Because it's possible to get a lot of runes dissolved that gives a lot of damage. Of course to get this control you need to 
Here's the catch, you don't need dual Brahma, the Amaterasu-Brahma leader pairing is simple and extremely viable just dissolve 5+ combos (you can do it with less combos but you need to dissolve at least 15 runes) to get a drop of 15+ runes that will dissolve fully activating Amaterasu and fire has 50% the effect of all attributes.
This is all without even mentioning the active which has a lot of uses.
Agni and Varuni are sure picks from the commons, while Parvati is another good choice.
Vishnu 

:
Probably the easiest rare to use, dissolve water or fire or earth to force dark to drop on the three columns on the left and light on three columns on the right on the first skydrop, to the max of 9 of each but you need to dissolve runes on those columns or no rune will drop. Same multiplier as Brahma but light has 50% the effect of dark and vice versa making it easy to run a light-dark god team and the pool of light and dark gods is pretty good. Vishnu also has a 36% shield.
Getting 3 or 4 combos should be a good enough to start until reaching the eight seal maybe.
Active is a burst and a 50% shield which can stack on top of the 36% from the leader skill to get a max of 68% shield!
For a team with commons I would recommend Agni (even if he is off attribute), Varuni and Lakshmi.
Not much to say about him but a great leader and would be my top recommendation if it wasn't for the Brahmaterasu pairing.
Shiva 

:
The consensus seems to be he is the weakest of the rares, he can use elves which opens the pool but the team skill seems to promote using water members. The first five touched runes becomes enchanted god runes, the attribute of god runes dissolved have 50% the effect of water and each god rune dissolved gives a 10% shield to the max of 50% for five runes. So he has a high skill level while on the other hand he increases the spin time to 7 seconds which helps and makes Agni a great utility if going mono god or maybe even with using only just one elf.
The active let's you choose two columns to explode and generate enchanted water god runes which is amazing utility mostly cause you can choose, oh, it will also let an easy way to get the full 50% shield.
Varuna was clearly mentioned for Shiva and as mentioned Agni is also pretty useful with the persistent 7 second time tunnel. Varuni is also a nice option.
Source of Engraving:

Only these three are good leaders, the other five are not worth it.
Excelent new account leader
:
Ghroth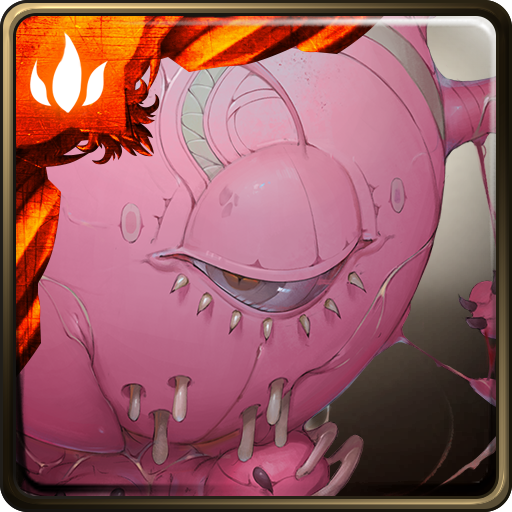 The reason is simple, Ghroth is a powerfull leader that while it limits the races it benefits it is also designed to be used with members of its series so if you get Ghroth the next two or three draws should be from the Source of Engraving to get members to put to trigger Ghrtoth passive effects, it requires having four members from the series to trigger all so with leader and ally Ghroth and two more it is enough.
For more info on Ghroth team building check this thread
.
Good but not that good for new accounts:
Daoloth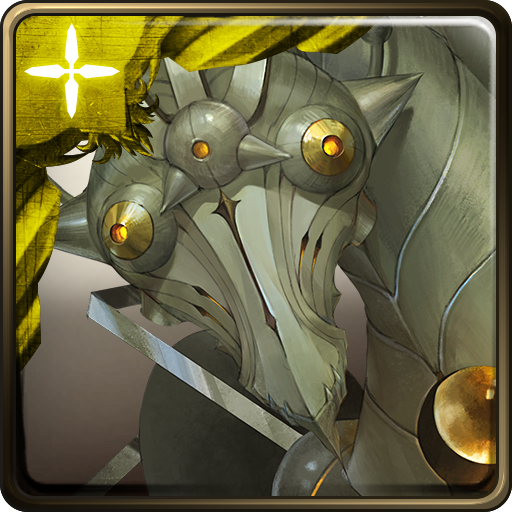 and 
Azathoth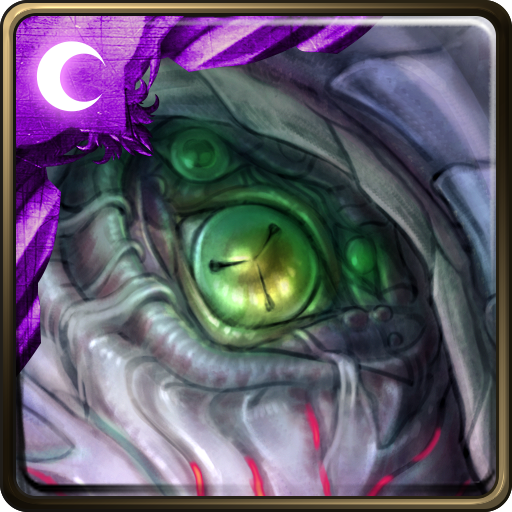 Normally I wouldn't recomend any of the two for new accounts because they both have restricted team building to specific races and for Daoloth it also has to be light attribute but they both have some interesting mechanics that may make them worth being the first roll.
Dual Daoloth is interesting because it gives 2.25x hp to light attributed beasts, elves and dragons without any special condition and the pasive rune conversion only requires to run leader and ally Daoloth so it doesn't matter if you don't run only those races and of light attribute, you miss only the extra recovery but for a lot of stages it doesn' matter. Just the leader and ally give the team 19804 HP which is more than most teams, if you use common feeders such as werewolves, lizard warriors or silvery lunar elves at max lvl they add 6628 with one of each and another 3k with a second lizard so that is a 29578hp team with 2707 recovery for a team that has pretty bad members it can tank a lot with a built in burst in the leaders active skill. getting new members can be a problem because the pool of usefull light elves/dragons/beasts is not big but if it follows Lynx example MH will probably expand it. Plus the leaders skill adds two second to spin time which is helpfull.
Azathoth is clearly a dragon leader but the passive nuke and the leader skill doesn't require a mono dragon team so it is posible to use Azothoth without extra dragons in the team and the nuke is worth mentioning although I wouldn't completly recomend Azathoth as a first draw.
Seal of the Engraver - Part 1
Excelent leaders:
Amaterasu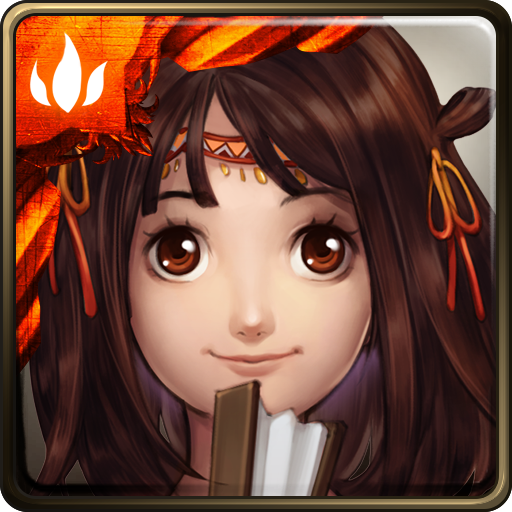 , Izanagi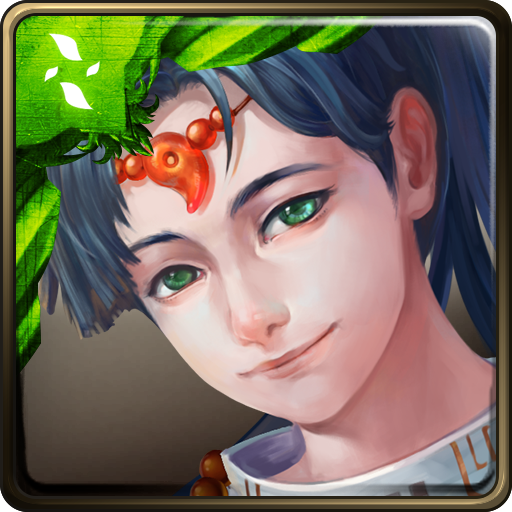 , Tsukuyomi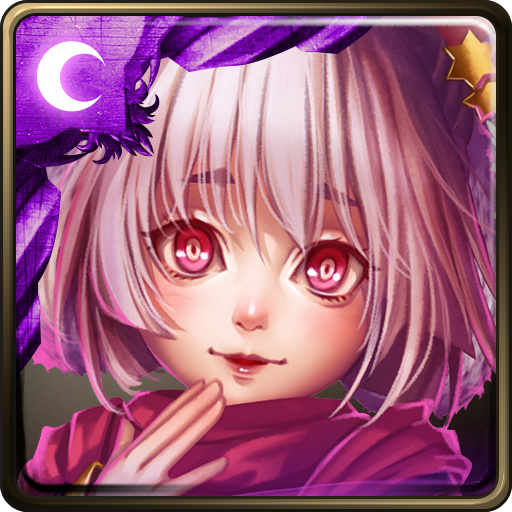 Honestly checking the series in this seal only these three, the rares from the Yamato series are good for new players, part of that is that except both Amaterasu and Tsukuyomi leader skill doesn't change when evolving and they don't have a team passive they don't work without (Ama's passive is usefull but not esential) and all three can be evolved without worring about the active skill, now to explain why they are good.
Pair with another Amaterasu. Amaterasu has one of the biggest pools of members to choose from, any fire card (around a fifth of all cards) and any god which is a big part of the two normal seals so that means most draws will be usefull, fire runes have the effect of all attributes so dissolve fire and all members will attack. The active is an excelent panic button that will save you from almost all enemies attack and once evolved when the leader and ally are Amaterasu all members with a cd higher than 10 will have it charged by 10 rounds so one with a cd of 10 (like Ama max skilled) will have it ready inmediatly.
Evolved Izanagi is great for inexperienced players, pair with another Izanagi, make an earth combo and the next turn the bottom row will be three earth and three heart that are ready to be dissolved without touching them, this simplifies the board a lot. The only downside of Iza is that heart runes are also attack runes which is not always good.
Izanagi's active changes the whle board in to a specific pattern of heart and earth runes which has a few fixed spinning patterns that makes it easy to make 9 combos and it also works as a burst.  
From here downwards I will add it later
Situationally strong:

[b]Dipankara the Monk
/
Dipankara the Enlightened Buddha

  and 
Yang Jian the General of Fidelity
/
Yang Jian the Deity of Fidelity
(Dipankara=Randeng's new name => the team is often called RDYJ), 

[b]WD 
Primordial Greek Gods
 (Pontos 
 and 
Erebus

)

[/b]
[/b]
All of them share something that make them fun but unreliable, all these teams have low multiplier but really high combo potential because the leader skills changes how runes can be dissolved, either making fire earth and heart be dissolved if two of the same attribute touches (RDYJ) or by making runes dissolve when three runes of the same attribute touch (Pontos and Erebus) this leads to high combos and a lot of damage from those combos, the problem is that if you don't get a good amount of combos from skydrops it so they fell out of favor.
Unreliable:
Greek
 (
Poseidon

, 
Hephaestus
, 
Athena

, 
Apollo

 and 
Artemis
)
Greeks are similar to RDYJ, Pontos and Erebus in that their power comes from making a lot of combos and skydrops but greeks also get damage just from the great amount of their self attribute runes dissolved because the leader skills manipulate the dropping runes so that runes of their attribute drop (Pontos and Erebus have something similar but not as powerfull). Don't get me wrong power released Greeks are powerfull but they are not reliable which sadly made them not used much nowadays.
Too much investment required:
[b]The Norse gods
 (
Freyr

, 
Tyr
, 
Freyja

, 
Thor
 and 
Loki

)

[/b]
A fully fledged Norse team is a force to be reckoned with the problem is getting there and I'm not talking of only the resource investment needed which is a not negligible investment of 5 Hornists (god pr material) or 2 Hornists and a dupe, but of the  key member power released or virtual rebirthed Odin. 
See Odin is a Sealed Lord so its pr material is a guaranteed drop from the Nightmare stage but because it is an old stage it is not a hard stage for current teams, it is even easier to farm the Nightmare stage than the Ultimate stage (mostly because of that annoying four combo shield) so the 7 Odin exclusive pr material needed to pr and vr Odin can be obtained while maxing Odin's skill and the two Hornists for Odin's pr are obtainable this means to get your first Norse team running you need seven or four Hornists but you only need one Odin so each other Norse team only requires the Hornists to vr the leader. 
If taking 70 days to get a team running didn't discourage you already here is the catch Odin is a Ultimate Lord so that means he can only be obtained from his Ultimate Stage, a periodical stage that comes from time to time open for the weekend, now let me tell you the last three times it was available: June 2015, July 2016 and January 2017. As the time of this writing it is December 2017 so basically once per year, that's why it can't be recomended as a starting leader.
On the upside, Norse has had times where it was not powerfull and MadHead has always biffed them so if you see Odin's soulmaster stage (The Sleipnir Knight) definetly get a copy and at least seven pr materials because not only VR Odin is a good member in a lot of teams (although with high team cost) but also you can be prepared for when MH next buffs Norse. 
Requires to be Power Released to be good and are not used much as leaders:
RGB 

Dragons from Sepulchre

 (
[b]

Kukulkan

 
, 

[/b]
[b]

Piasa

 

, 

[/b]
Pilatus

)
They are, emmm, not bad maybe, I'm not entirely sure of how the extra 2x of the leader skill is applied (are they 18x or 36x?) but they can work and all have heart equal 50% of their attribute runes when the leader=ally.
Out of meta and strict team building requirements
:
Aether
This might change when Ancient Greek get pr but for now Aether is not a good starting leader, she is paired with herself while her team requires one of each attribute and five different races  which means you can't used light or gods as members and using common cards is not worth it.
Seal of the Carver - Part 2
Excelent leaders:
Origin of Demons
 (
Azazel

, 
Abadon

, 
Samael

, 

[b]Beelzebub
 and 
Mastema

)

[/b]
The Origin of Demons series got back into the spotlight with theeir power release, this makes them a little not so friendly for newer players but that doesn't change they are great! Their feeder also can be used to skill up the base and evolved form (but not pr) which means you don't need to hold back evolving to max the skill!
The RGB Origin of Demons (Azazel, Abadon and Samael) when running same attribute leader and ally (because finding pr allies will be easier than just evovled ones) make the runes that are most in attribute (heart excluded?) have the effect of the leaders attribute so that means they will ALWAYS have attack runes and the multiplier is good, the active is a burst and after pr it also extends the runestone moving time to 12 seconds for a turn so yep, great all around.
LD OoD (Beelz and Mastema) are good leaders but not so new player friendly because they need to dissolve a group of 5+ runes of their attribute for their max multiplier but their leader skill adds +2 seconds to spin time (so 7 seconds total) and when they are of the same rarity they have a teamskill that generates runes. Both are good but Beelz is considered better because of Michael-Lucifer, another Sealed Lord so it has the same problems as Odin so for a new players it doesn't matter.
Beast t
eam
 l
eaders :
Aloha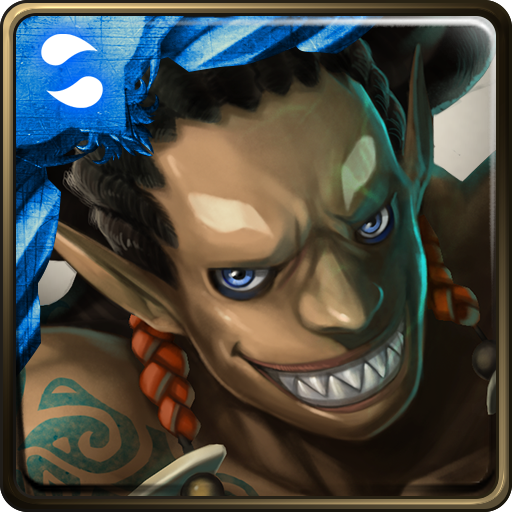 , 
Dodo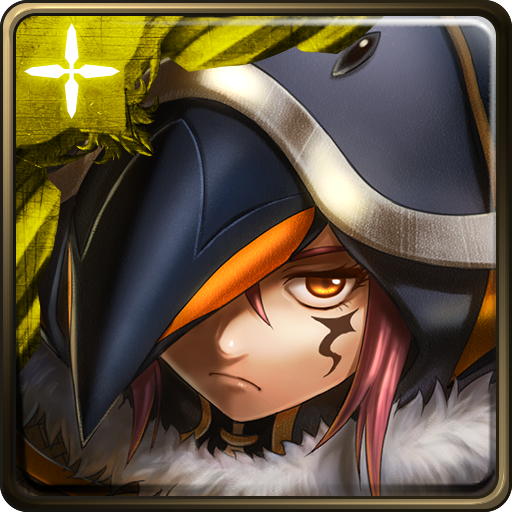 , 
Sumatra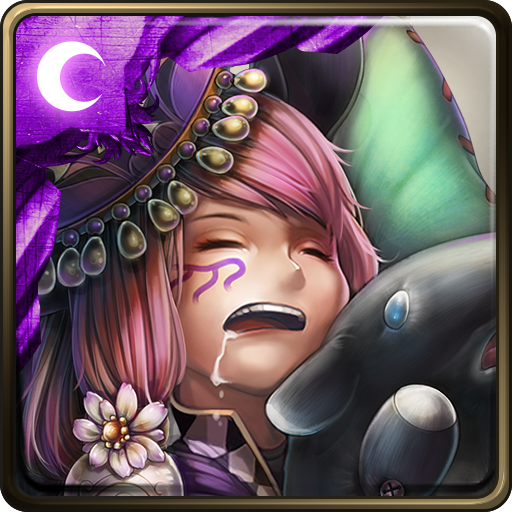 , 
Suzuko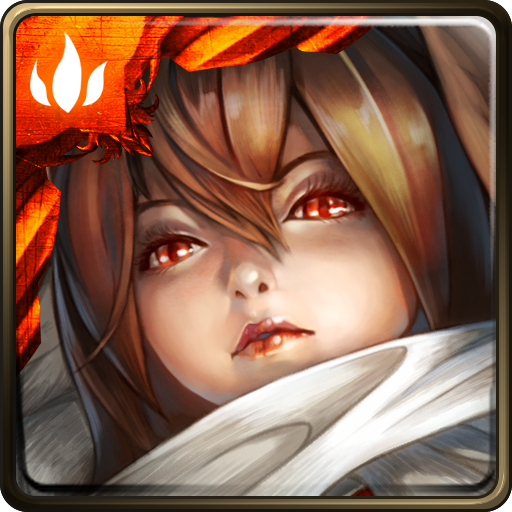 , 
Haza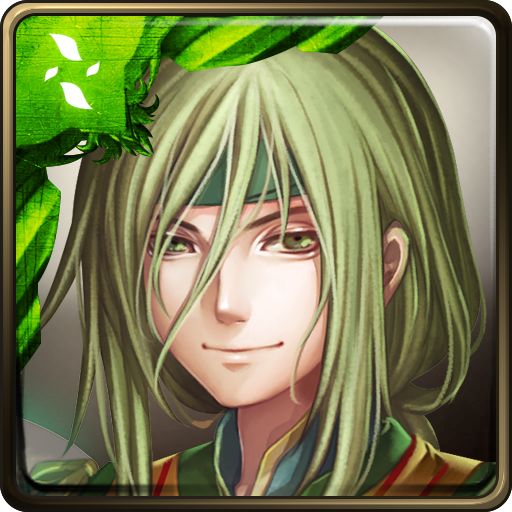 The best mono beast leaders this archetype can clear most of the game like the standard dragons of old. Beasts are known for their high hp, good attack and low recovery and if you look at the leader skills none give a recovery multiplier flat or increase in recovery but Aloha, Dodo and Haza make it so you recover some hp for each rune dissolved (increased by combos if I'm not mistaken) which might not look like much but it ends up being a lot thanks to the number of runes dissolved and the best part is that there is no team skill so you can ally an All Max Dodo or Aloha or Haza and reap the benefits. Sumatra gives more damage and Suzuko is great to get the actives fast for those stages where you can't stall much.Now, normally I wouldn't recomend a team with restrictions like only beasts but the truth is that a lot of great beasts are in the friend point seal which means they are somewhat easier to get than good members of other races. Some may argue that Fury is key but even without Fury it is still posible to use beast teams, just a little more bothersome.
Too much investment required:
RGB 
Crimson grace
 AKA Blood Fiends (
Elizabeth the Noble

, 
Jackie the Postwoman

, 
Engaged Belle

)
This not only require the investment to VR (luckily it only requires three demon pr mat or one and a dupe) but also they are somewhat glass cannons or YOLO teams that work best with one or two short cd converters to keep the runes flowing and the multiplier up.

They don't require their SM (Robert) in their VR form but Elizabeth and Jackie have the Haunted Object of their same attribute to give more hp and damage to their attribute demons making the best teams for them a little more restricted.
Jack and Todd, the light and dark Blood Fiends respectively, are mono demom grind teams of their attribute so they are not recomended and not used much.

Knight of the Round Table rares:
Arthur

:
Mono light human leader that is powerfull with the right members, sadly there are not many good light currently obtainable thanks in part that a lot of the good ones comes from collaborations that where retired. Thanks to that I can't recommend it for a new account (but if you have the members, go ahead that it is powerfull).
Merlin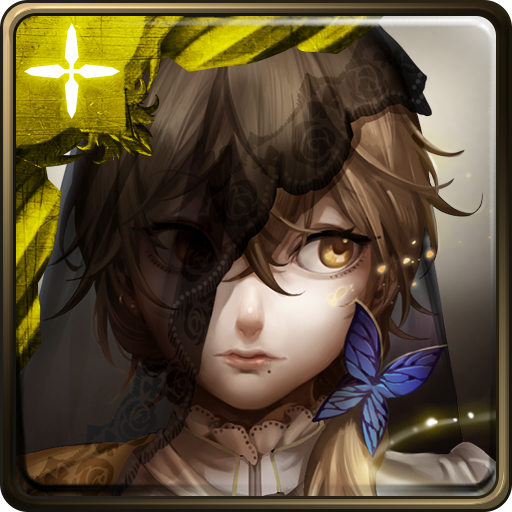 :
Overshadowed by the Perenial Elves, the active works best in very specific circunstamces so pass it.
Lancelot 

:
It was a try to revive the old Fire-Earth-Dark meta (counterpart to the water-light meta) that didn't really take of until the King of Fighters collab (sadly retired) so it might work when allying Kyo, Mai or Iori from KoF but it is not that great, on the other hand Lancelot is a great member for dark but probably a pass.
Overall, seal part 2 is not that great right now so aiming for part 1 or Prologue of the Universe is better.

ID: 79230079

Available allies: pr Idun, all max pr Verthandi, ame IV Lu Cheng-Syuan, Dumuzi, Atrahasis.