Introduction
With the arrival of Version 16.3 and Fairy Tail (FT) Collaboration, Madhead (MH) has brought us several cards that made a splash in the metagame. One of those is the rare card "Celestial Wizard – Lucy". At first glance with a cursory comparison of the skills of the FT rares, she doesn't seem stand out much from her counterparts in "Salamander of Fire – Natsu" and "Fairy Queen Titania – Erza" and may feel like the worst of the bunch. However, as I will discuss in this guide, Lucy has the right tools and skills in her arsenal to make her a competitive leader in the current meta, even rivaling those of the upper echelons of Collaboration leaders that we obtained from the past. 
Mechanics and Gameplay
Before we delve into the teambuilding aspect, let's take a look at Lucy's stats and skills (leader, active and team) and examine how she makes for a powerful and stable team.
Lv 99 Stats
: 2826 HP, 1558 ATK, 568 REC (4952 Total)
Leader Skill
:
Celestial Magic
Human ATK x 4
Elf ATK x 4
Heart has 50% effect of other runes (100% for dual Lucy)

Active Skill
:
Gate of the Water Bearer: Aquarius
(CD 6 at SLVL 12) 
Turn Water to Enchanted Water
Team ATK x 2.5
DMG received -50%
Skill stays in play until receiving DMG from enemy ATK

Team Skills (activated when Leader and Ally are both Lucy)
:
By dissolving Hearts at initial batch, first 4 runes in Leader and Ally column become Heart runes
CDs of FT Collab monsters -3
More effects, depending on the FT Collab monsters in the team:

>
1: Runestone moving time increase by 1.5 seconds                  
>
2: Leader and Ally HP x 2.5                  
>
4: Enchant all Water and Heart runes at the end of each round.
Full Amelioration provides Lucy with ATK, HP and REC boosts and additional 20% Team ATK boosts for dissolving columns (which almost always activates by virtue of the team skill).
The general game plan for building a team with Lucy is to add members that will maximize team skill effects and multipliers, while still able to clear various stage obstacles. Thankfully, each FT card that can activate the team skill is either Human or Elf race so you don't have to worry about decreasing the ATK multiplier when adding them to the team. One important point to take note of is that Lucy team is not restricted by Race or Attribute, unlike Natsu and Erza, who require the presence of one or more members of specific Race and Attribute to function properly. While having FT members is the logical way to go, simply for the maximum team skill activation and multipliers, Lucy is free to accommodate any member of any Race or Attribute for utility purposes without fully disabling team function. While teams using Hearts as attacking runes is not unheard of, with
"Final Calculation – Turing"
,
"Flowery Embroidery – Diaochan"
,
"Dream Gobbler – Ghroth"
and, more recently,
"Mutated Biodiversity – Darwin"
being some examples, Lucy separates itself from the rest of them by having the ability to generate Heart runes on her own without the aid of Active skills, providing for stable and sustainable source of attack and recovery.
With all the team skills in place, we are now looking at a team with ATK of x 36, Leader-Ally HP x 2.5, usually reaching 25k and even extending beyond the 30k mark with Erza, Wendy and Jellal (thanks agnesi!), awesome recovery provided by near-constant Heart rune (and by extension, attacking rune) generation, with spinning time of 6.5 seconds. ATK of 36x may not seem that impressive but given rune sharing effect, as well as the boost from Water and Heart enchantment, Lucy packs quite a punch, and because of the CD reduction, most members can quickly use and readily reuse Active skills that aid in offense, defense and dismantling of stage obstacles.
From
ver 16.3 Meta-Analysis
:
(01-03-2019, 05:52 AM)

Oriceles Wrote: I feel that she is the indicated to be the Arena leader for this patch, her team skill deducts the arena battle points cost. Overall fun team to play but I'm not fond of the fact that requires entire team full of Fairy Tail characters in order to get the entire team skill. Getting the final team skill of -3 makes it great considering that you can accelerate Wendy to CD 1 with reactivation and Gray and Juvia combine skill every 3 turns. I think Lucy is quite decent against enemies with Neutralize because you will get the effects quickly, but still prone to Neutralize reset so watch out from that. Now talking about archetypes the Water/Light/Heart combination has been pretty noticeable and there are a lot of cards that support that, in Lucy case, most of the older cards are recommended to take the final slot (unless we are talking about the arena). Talking about older cards I will just highlight on Shyplant, Fylgja, and Pupuro. Sure Cassandra could be a good idea but I think is counterproductive because this team focuses on heart runestones.
In Summary:
PROS:
+ High survivability than some Elf and most Human-focused teams, as provided by Enchanted Heart generation, HP buff, and Defense-augmenting Active. 
+ Competitive damage from Enchanted runes, absence of rune drought, and Leader-Ally ATK Amelioration bonuses
+ Provides flexible member planning with ATK multiplier not hindered by rigid team composition
+ Easy to play for new players due to increased spin time and simpler board provided by Heart columns 
+ CD reduction on most core members gives more flexibility in handling enemy skills and makes the team not as vulnerable to Reset and Neutralize skills. Easily reusable skills with low CDs (when piled on top of each other) also help remove enemy debuff skills without actually having a member with a clear effect skill
+ An easy and stress-free team to use for farming in Lost Relic or early story stages (arguably easier than
"Demiurge of Antimony - Daoloth"
), requiring little concentration from stereotypical attack rune generation.
- May have problems passing through enemies with certain shields because passive Heart generation can interfere with rune distribution (e.g. An enemy requires that all Earth runestones be dissolved before taking damage but the team skill caused the 3rd Earth rune to be converted away).
- Enemies with Heart Combo Trojan and those that prevent Heart dissolve provide considerable (but not insurmountable) challenge.
- No clear-cut core team that will be adequate in all situations but reliance on FT members to activate all team skills can be a hindrance in some instances, especially if you missed most of the seal and did not get all the cards. 
Member Options
As mentioned above, while Lucy can function with full team skills with a minimum of 4 FT members (including Leader and Ally), a full FT team is ideal, if only to take advantage of the CD reduction. That being said, Lucy doesn't have a "core" member roster to speak of and you can mix and match members depending on what the stage requires.   
(01-03-2019, 05:52 AM)

Oriceles Wrote:

Open the gate Aquarius!:

With this setup, you can get runestones on demand thanks to Wendy and the Combine skill of Gray and Juvia which is useful to unmask the board and deal with high combo shields. Also, Wendy is here to get the bonus from the team skill. Panther Lily should be your main damage source since you will get an x8 full attack every 4 turns. You could consider Laxus for this setup, but basically, he is just 1 turn faster than Lily is and will move the damage curve from the team to himself, also his utility can be provided by Juvia since she is also able to explode the dark runestones.



The Power of Friendship

: Pretty much the same tools as above, but 3 attributes for achievement and the fact that Natsu is able to change the enemies to fire attribute can increase the entire damage of the team. Also being accelerated to CD4 makes him really efficient as DPS tool. Mirajane is situational, but CD 5 for 3 turns of 15 seconds of movement of runestones basically turns Lucy into Aqua with downtime of 2 turns.
This is a pretty balanced set-up with Wendy providing for on-demand Heart runes and quick boosts, as well as Kurapika's Absolute Time giving the added boost and invaluable 25 second spin time for maximum combos, with added benefit of maneuvering around hazards and difficult shields. This team also has considerable HP, going over 30k, with the added buffs from Wendy, Erza and Jellal.
Nothing's Gonna Stop Us Now (Hazard and Shield Dismantler)
If you're paranoid of enemy skills, this team provides a blanket check to the most common hazards. Erza is for Combo Shields; Laxus to get rid of some Electrified, Locked, Masked and Withered runes; Santa for Metasphere and Vortex; and Jellal for Quintet Shield and for times when the board is full of hazards that Laxus's explode will not be able to solve. Cornflower is an option over Laxus for Attributive rune explode, or Chang'e for an extensive full board explode but you lose out on Heart and Water Enchantment from the team skill. Do note that without Wendy, Jellal is the only way (barring Heart skydrops) to let you dissolve Hearts and continue passive Heart generation after you use Laxus's skill.
This will not yield Ying Zheng levels of damage anytime soon but it is adequate if you want to go for an offensive approach focusing on cumulative ATK buffs. Kurapika and Papaver provide Team-wide ATK boost and Laxus is for burst. Not as flexible in dealing with the more tricky shields though. Be mindful of stacking buffs with this team as Absolute Time occupies 2 buff slots.
Hit Me Baby One More Time (Defensive)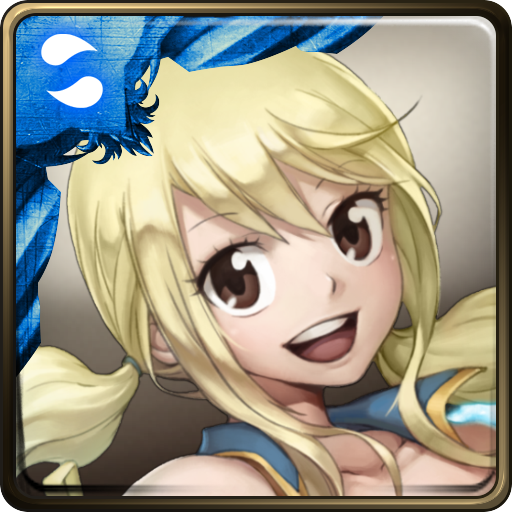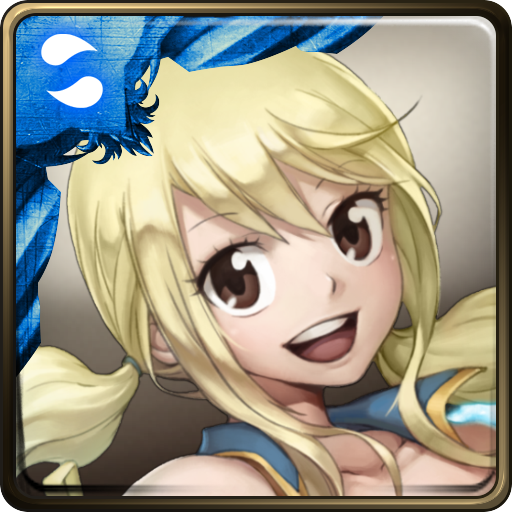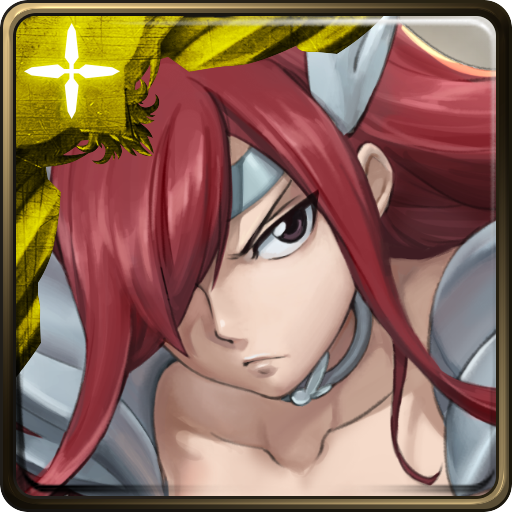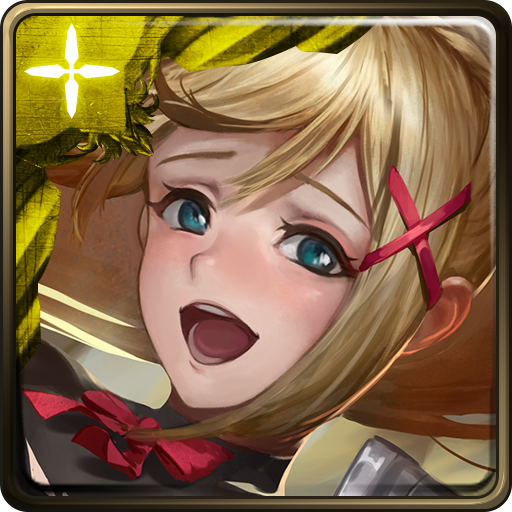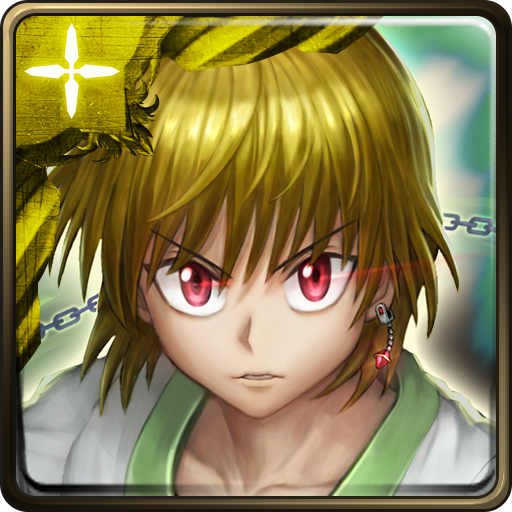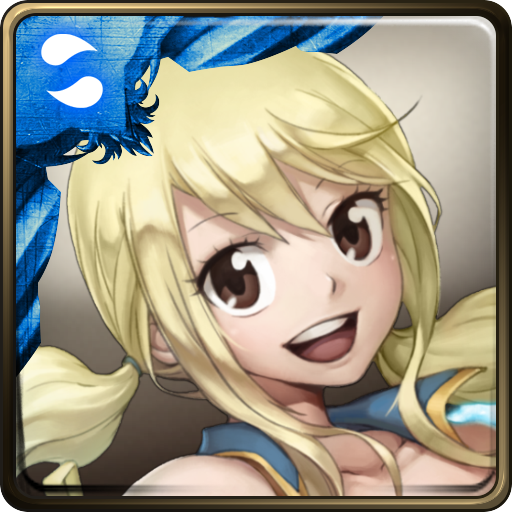 This is a fairly defensive set-up and allows you to reduce damage by more than 80% every turn using both Darkness and Lucy's skills. Erza and Kurapika provide for the team's offense. Just make sure to activate Darkness before activating Lucy. Deactivating Darkness also gives out Hearts if needed. 
Lucy is All I Need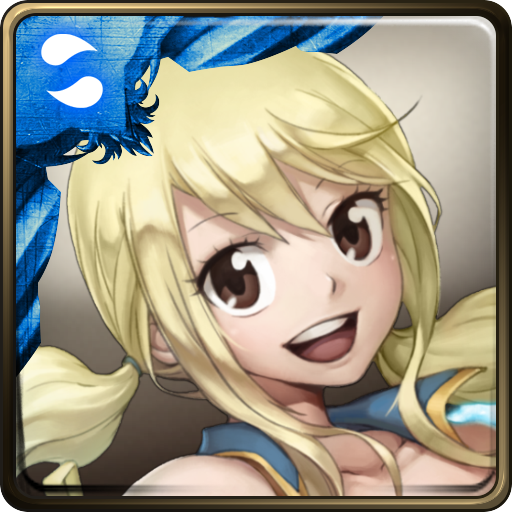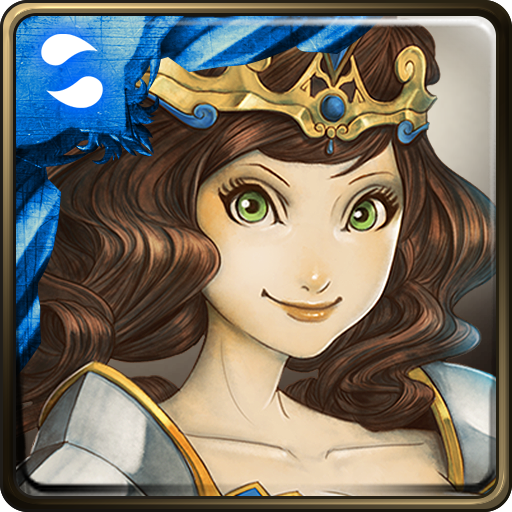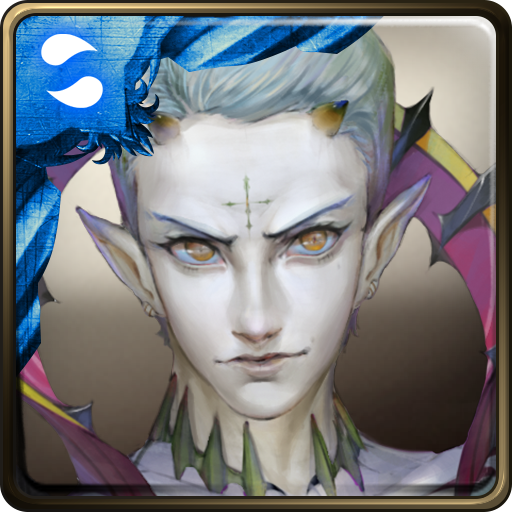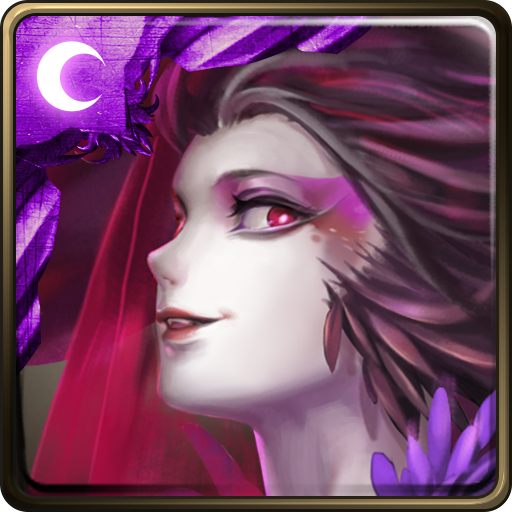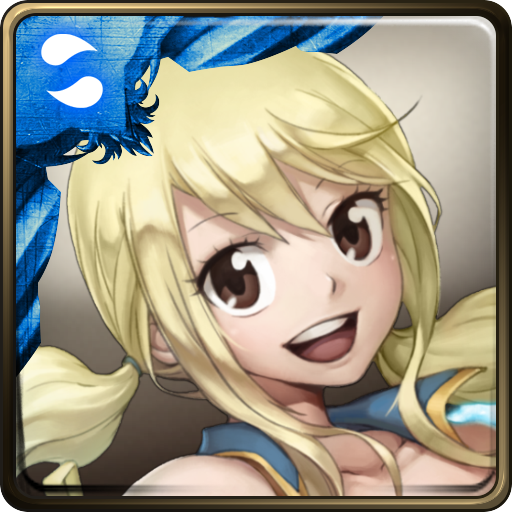 This is a fairly suboptimal set-up since at most you only get extended spin time and HP buff from team skills, but if you don't have other FT cards or other Collab cards in general, this is a passable, if not meme-ish, team to aim for. Papaver aids in damage, Molly and Cornflower help take care of shields and hazards and 2 Lucys plus Shyplant provides for a makeshift perpetual defense buff.
As mentioned before, one of Lucy's weaknesses is she can sometimes struggle in getting over some enemy skills, given her kit but fortunately for us, Lucy can include Humans and Elves in her team and take advantage of the vast array of utility options available. Stuck in a particular enemy? Give these simple fixes a try by tweaking some members of your Lucy team. 
*If any stage allows you to stall indefinitely, you can make a board for Enchanted Quintet with only Jellal's skill. Just position Water or Heart runes (which will be converted to Enchanted Water and Heart via team skill) in the 2nd-5th columns (except last row). Since Jellal's conversion follows the enchantment of the runes prior to conversion, he will yield columns of 5 Attributes with at least 1 Enchanted runestone each, allowing you to break the shield.
Conclusion
If you want a safe, stable team with consistent and adequate recovery, can tank hits and have a lot of utility options, then Lucy is your girl. Her gameplay is not groundbreaking by any means and she might not deal as powerful a punch as her other meta leader contemporaries but she more than makes up for it by letting you tackle stages comfortably and allowing freedom for team composition. 
------------------------------------
Special thanks to KaerfNomekop and Doranbalt for the insights and support in this endeavor and to Oriceles for making the Meta Analyses. 
Thank you to Ainvar and agnesi for the constructive criticisms and inputs.
I hope you enjoyed reading my first guide. If you feel that I haven't included cards that you think should have been included in the member options or if you have other team suggestions or more efficient ways of troubleshooting, or spotted some errors (grammatical or otherwise), hit me up in the comments. Any feedback and violent reactions are welcome.
------------------------------------
UPDATE 2/23/19: Expanded Jellal's section to include some fixed board solutions; Edited some sections of Troubleshooting; Added Birdcage of Relentless Resentment as unlocking option, in light of Aristotle's Ultimate Stage
UPDATE 2/25/19: Added Brain Teaser - Edison as option for Enchanted board.