As you guys may know already this game meta is changing every 3 months, cards can get old and may not work anymore for upcoming stages, yet some of them can be reused over time and can receive updates via many of the upgrade systems: Power Release, Virtual Rebirth, Amelioration, Fusion, Awakening Recall and now Dragonware.
I keep reading on the official Tower of Saviors fans group people shouting for Ophiuchus
non-stop
even without knowing how that leader works. I have to acknowledge that part of the hype with Ophiuchus comes from the Super leader grading
on my thread
, and
Ryan.ws tier lists
that was released during the
Assembly of the Strong event
pointing Ophiuchus as the best choice as well. By the way I know a lot of players that used their diamonds there, thinking that was the
Chinese
 New Year event...
I'm making this post on hurry because on how close the "Your ALL MAX" reward is. Feel Free to post screenshots of your inventory and I'll tell you what is possible.
Here you can find a summary of the main jackpots of the rotating seals and what archetypes can be built with them. I won't be including cards from the standard pool, I don't have enough time to cover everything, and I'll be posting that info on my thread when the patch arrives. Feel free to ask for any particular leader anyway.
- For details on how "Your ALL MAX" reward event works please
read this post on the official website
.
- For the complete pool of cards available for this reward please
check this high resolution image
. Cards are categorized by attribute and race.
- I'll try to avoid adding cards of high rarity on list as common members (Black cards and collabs).
- I'm also going to skip rares that are not worth to get with this event.
I know everyone is not good when it comes team building and that is why we have meme teams everyone can get for cookie cutter results. That being said all you have to do when choosing a leader is checking their compatibility with the members you already have, there is no point on grabbing a card if it will take you months or indefinite amount of time on grabbing the core members for it.
Also if you are planning to draw on chinese new year event and ancient coin seal you better save this reward to be used after that other event, you can't get a dupe of something you already have.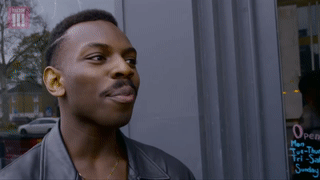 Fallen Halos (Introduced in Version 12.4)

Release of Demonic Cruelty - Satan
: Can dissolve hearts on skydrop which means more combos. Some players like to remove hearts entirely and bring
Twin Xi
as member. Dark is powerful enough on the current meta and most the cards have very high stats. I won't recommend going for her right now since there are better dark leaders already, also her stats as demon are low and might be risky for inexperienced players.
Common members
: Lancelot, Xi, Alma, Odin, and Edward. Mostly dark gods to increase the HP.

Fire for Metamorphosis - Chessia
: Her stats are the standard for a 6* God, and she also can dissolve heart runes on skydrop and heal with fire runes. Then again you can bring
Heimdallr
to remove all heart and get more fire runes. Currently she is one of the most common fire leaders out there since Nobunaga is locked by race restriction and Amaterasu is used for other stuff. There is no actual core cards for her but usually cards with 2800~ hp are recommended.
Common members
: Medea, Doris, Rococo, and Sean.
Imperial Warlords (Introduced in Version 13.0)

Dragon Crescent Blade - Guan Yu
: Arena with no bonus this week?, let's play Guan Yu! said every warlord that owns her. She was introduced on the very same patch as as arenas and since then she stays on the top of them. Her skydorp is said to be nerfed, but even so this card is way too strong. She doesn't have race restrictions but is recommended to be played with humans. She is pretty versatile and newbie friendly since you can add any other WFE member.
Common members
: Liu Bei, Zhang Fei, Zhao Yun, Circe, Medea, and Cassandra.

Reincarnated Warlord - Lü Bu
: Dark mono cards can be the strongest, but they don't know de wey without a good leader and that is why we got Lü Bu. As human he is more balanced than Satan and his multiplier can be one of the highest even today, the problem is that Lü Bu might be hard to master since you need to dissolve 3 groups of 5 runes (of any attribute) to get him to full potential. He will force the team to launch full attacks so this might be troublesome to stall for skills. If you are confident that the dark cards you have are strong go for him.
Common members
: Diao Chan, Yocto, Odin, and Pollux.
Yamato (Introduced in Version 13.1)

Sunlight of Hyuga - Amaterasu
: Let's praise the queen of damage, flexibility, grind and memes!. Amaterasu is meant to be a fire leader that can overcome many difficulties thanks to her kit. Her active skill which reflects the attack of the enemy and as leader has one of the highest multipliers out there (please refer to wikia to read her entire kti). She can use either gods of any attribute or fire cards as members which brings a lot of possibilities. Most common setups for her tend to use cards that need to be obtained by farming or have a high team cost, yet traditional setups like the ones you could use on Chessia are also possible. Defensive teams on her are more than viable because you can get Urd  on 2 turns, or Poppy at the start of the battle.
Common members
: Scrooge, Hades, Kongo Yasha, Perseus, Bael, and Poppy.

Chain of Charmed Beads - Izanagi
: He was voted as one the most popular leaders out there, very friendly to newbies, and is able to heal by grind. He is not locked by race so you can add whatever earth card you want on him. Multiplier of 4x shouldn't be overlooked since he can convert his board in to a perfect dissolve of enchanted runes.
Common members
: Sagittarius, Circe, Matryoshka, Mufasa, Medusa, and Ali Baba.
Knights of the Round Table (Introduced in Version 13.2)

Knight of Virtuousness - Arthur
: Madhead was trying to rework the failed light human meta which always consisted on dissolving all the present light runes on the board to get a bonus (check Mahonin, Yu Wun Tuo, and Kushinada for reference), and so they recycled ideas from previous collabs and created Arthur who doesn't even need light runes at all because she can get the effect of light runes on all other runes!, that is great right?, the problem is that during her release the rest of the existing light humans were composed of converters and tools for the previous archetype and so Madhead had to release Constantine and Hattori to compensate for the lack of options. Yet old players were able to turn Arthur in to a powerhouse by owning Tang Yu Rou and Luno, cards from the Chinese Paladin collaboration of 2015. Then with the release of Yi Ye Shu on the Pili Puppets collaboration Arthur joined the meme of Lucifer+Luna and Novalis+Ursula. Now with the release of Imperial Warlords Part 2 on the next patch we are going to be able to grab another card with a similar active to the one of Tang Yu Rou. Arthur active skill is a swiss knife of utility as well so you can focus on adding more members for damage since you don't need to worry about utility or conversion. If you have the right cards go fo her, otherwise don't pick her hoping to grab the required cards to maker her work in the future.
Common members
: Tang Yu Rou, Yi Ye Shu, Tsang, Nathaniel, Katherine, Hattori, Constantine, and Modi & Magni.

Knight of Swordmaster - Lancelot
: Those that say that Lancelot is not a leader is because they have never bothered on trying him as one, 4x with additional x2 if you dissolve heart runes is quite the standard damage. Whenever the bonus for Kotrt comes to the arena I use him as leader with other cards of his series as members for full bonus and I get good results, specially because his active can make him work on the style of Satan. He is most popular as member for Loki, Lü Bu and upcoming VR-R Artemis. As Tsukuyomi I think he is a nice card to run in to, but not one to aim for.
Common members: Circe, Medea, Odin, and Ali Baba.
Sengoku Samurai (Introduced in Version 13.3)
Nobunaga the Blazing Fervour
: Since Amaterasu has been more oriented to utility, Nobunaga is released to deal damage, and cover what Chessia and Dancer Yan were not being able to do at the time, the problem is that they locked him to Dragons and Humans, yet this was not such a hard lock because he still have access to old cards like Medea and Nezha. More cards cards have been created to work with him like Fthaggua, and unintentionally K´and Kyo Kusanagi from the King of Fighters Collab. He is a card with potential but you won't see the chance to get members for him too often.
Common members
: Nohime, Medea, Bedivere, Sean, Fthaggua, and Shakuro.

Hideyoshi the Insatiable Greed
: Lazy no brain leader that can hit like a truck by just pressing 2 buttons and moving 1 rune, the problem with Hideyoshi is that earth humans are not very common right now, and the best 2 members for him are from the king of fighters collaboration which is not returning. If you want something for earth you are better going for something more reliable like Izanagi.
Common members
: Gawain, Duncan, Circe, Yashiro, Kim, and Jian Zhi Chu.
Starburst Pulses (Introduced in Version 14.0)

Twisted Fate - Ophiuchus
: If you skipped this thread from the start to this point go back to the start LOL.
He is labeled as a super leader for maaany reasons:
-
Enchanted path allows you to skip a lot of shields and annoying stuff like marked runes
- Enchanted damage means 15% additional damage per enchanted rune of the attribute dissolved
- Built-in time tunnel skill with CD8, which already goes well with his team skill
- Leader skill doesn't lock you to attributes but races, Shyplant, Fylgja, Paperwhite, Papaver and Nyx can cover the elf needed.
- Recovery is high due to enchanted hearts and having elf in team.
The downsides of Ophiuchus: 
- You need to master the 25 step spinning to make it full effective 
- You must likely need to practice using teams that have multiple attributes and no way to generate it's own runes. 
- The most common setup includes AR Pollux and AR Luna which are a combo that is pretty powerful by its own. You could run that combo on Amaterasu as well if you wanted to, and unless yo have both of those cards you will have to invest a lot of time on farming Pollux skill and getting harpies for Luna, if it is the case that you have got both of them already from the seal. He can work with other cards too, but that AR combo got popular because how effective it can be.
Common members
: Pollux, Luna, Shyplant, Qi Tian Di, Alma, Papaver, Matryoshka, Fylgja, Odin, and Nyx.

Sultry Fragrance - Andromeda
: She started what water mono is today, a powerhouse that can get damage reduction on demand and multiple hits that are effective on other attributes. She is better as member, since newer water leaders can do better at the same stuff, yet she is worth the mention here.
Common members
: Cassandra, Fylgja, Shuta, Slime King, May Lily.
I know this is a meme but I couldn't find a showcase video:
Elfish Perennials (Introduced in Version 14.2)
I got to confess that I don't own cards from this series because I didn't have Internet access at the time of this patch, yet YouTube is my friend, and my guild mades have allowed me to play with their accounts to test some of the potential.

Shrunk Petals - Sakura
: From the 3 rare of this series, I find this one the most interesting one because her kits provides effects of all runes on fire and heart. The damage and recovery are both high, and you can get a lot of good combinations from elfs or other popular stuff as members, just look at
Aaron adding Pollux to Sakura
as well. If you want or need elfs, I think Sakura coul be the best choice.
Common members
: Paperwhite, Papaver, Shyplant, Slime King, and Strelitzia

Lovey Dovey Romancist - Rose
: She is your alternative race specific leader with gimmick that increases the attack and have effect of all runes on heart, if you are going for a full elf team I think Rose can be better choice than Cornflower and good as Sakura. Dark elf team is also a possible thing because Madhead released many cards like that before without a specific leader. Some possible dark members for that archetype: Sengo Muramasa, Morgan le fay, Isabel, Komatsuhime, and Yao Hou.
Common members
:  May Lily, Slime King, Cactus, Shyplant, and Strelitzia.
Rekindled Honor - Cornflower
: Better known as poorman Atlantis, Cornflower had a short lifespan as the best water leader, if you don't have Atlantis you can go for Cornflower. Personally I think he does better as water elf leader, an archetype that was incomplete. The release of Sera was an announcement but she didn't do the trick, Shuta, and Andromeda followed after long periods of time and yet they didn't get anywhere, over time Cornflower may receive more cards that will turn make him even better than he is right now.
Common members
: Fylgja, Shuta, May Lily, Andromeda, Cassandra, Pupuro, and Swegde.
Prologue of the Universe (Introduced in Version 14.3)

Fiend of Destruction - Azathoth
: I'm pretty sure everyone is familiar with Azathoth, this guy is helping everyone returning to the game that had the traditional Novalis+Ursula with Faugh as leader and Daji as adjutant around 4 years ago. He has damage, he has utility, has his own way to recover, but if you don't have the members then there is no point on trying for him unless you are aiming to get Novalis and Ursula on later dates.
Common members
: Novalis, Ursula, Draco, Masamune, Sunnie, Fthaggua and Nidhogg.

Demiurge of Antinomy - Daoloth
: I'm happy that madhead finally released a light leader that is not related to Michael Lucifer in the slightest thing. Daoloth has incredible damage, built-in generation of runes, and is one of the fastest leaders on the leader boards. Other thing that is cool on him is that he is F2P friendly with his cards coming from friend point seal and stages instead of diamond seal and rotating seals.
Common members: Fenrir, Pluma, and Colin.

Dream Gobbler - Ghroth
: This guy packs a punch and in my opinion he is very newbie friendly. Another good thing is that he gets extra effects by having more cards of his own series, so, if you got lots of other cards from Prologue of the universe but no Ghroth, then you could pick him up for good. Also He can make use of Fenrir and Minamoto to boost his own attack.
21-01-2018:
- Changed some common members as recommended on discussion
- Changed some video for rose
- Added video for Lancelot
- Added video for Hideyoshi
---
[GOS] Oriceles
. UID: 64,287,068
Common adjutants
: Latest patch members I manage to grab lol.
I'm 
Guild of Saviors
president, if you want to join be sure to join the Discord server for information.