Only used a diamond to recover my stamina but managed to clear all achievements with the following 2 teams:
1* Mono earth with :
Hideyoshi + Lu Xun + Guan Yinping + PR Yang Jian + Alpaca Herder + Hideyoshi
Stall as long as possible on stage 1, after that it is pretty straight forward. Activate Lu Xun as soon as possible and use Alpaca herder every time it is ready (assuming you maxed his skill). Use your full burst with craft for the boss to make sure you can kill it. 
2* 2 attributes and 3 races with:
Athena + Lui Bei + PR Aloha + Iron Fan + Brynhildr + Athena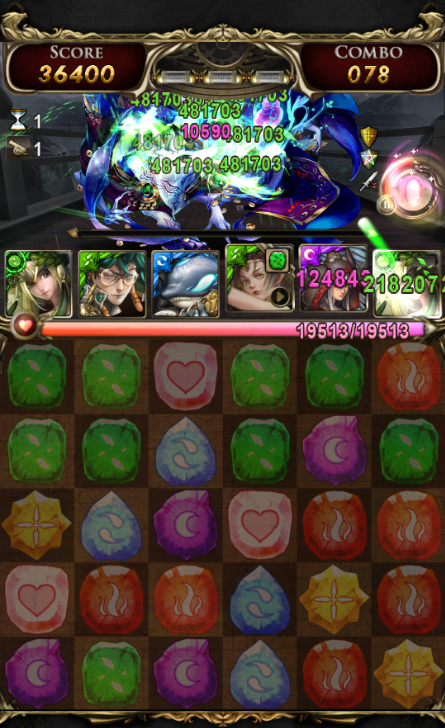 stage 1: Stall for as long as possible, kill the side mobs then spin take a hit from the middle one. Heal back up by dissolving 1 set of hear and 1 set of heart without making a full attack. 
stage 2a: Slowly kill to stall the remaining turns for Brynhildr
stage 2b: Brynhildr + Aloha + Iron Fan + Athena
stage 3: If your Aloha is max skill you can just kill this stage
stage 4: Set up your heart runes so that you can dissolve them after you have taken a hit from Rapa Nui, activate Athena again if you lost her effect
stage 5a: Spin and kill
stage 5b: This is the hardest stage for this team, you can spin it manually or Iron Fan and burst with craft if you are out of options. Make sure you use the effect of Athena and dissolve a group of 5
stage 6: Liu Bei + Brynhild (+craft)

IGN: Wezlex
ID: 55757834
Current ally: Leader I last used myself
Other allies: Artemis, Ursula, Stone of origin SSS, Gaia , Wukong , PR Giemsa, Beelzebub, Apollo, Loki, Aether
Wanted allies: anyone who is active