10-07-2014, 09:27 PM (This post was last modified: 10-09-2014, 04:55 AM by Metacreeper. Edit Reason: Videos )
Hi, Internet
Here comes the earth celestial, Taishang Laojun, and another SM. Here's some greenish good luck to not burn 37 diamonds:
(Picture from Antique Browser)
---
6* Celestial Supremacy - Taishang Laojun
(Picture from ZH ToS wikia)
Stats (1/99):
HP - 1,754/3,435
ATK - 761/1,392
RCR - 177/399
Total - 2,692/5,226
Team Cost: 20
Race: God
EXP to Max: 6,500,000
Selling Price: $1,000 (+$100/Level)
EXP Output: 900 EXP (+1,000 EXP/Level)
Active Skill: Sylvan Encirclement (Lv 12, CD 12)
Convert all runes to earth runes.
Leader Skill: God Fury
250% god ATK.
---
Cost: 50 Stamina
Waves: 7
EXP Earned: 2,700 (54/Stamina)
Rewards:

×1 +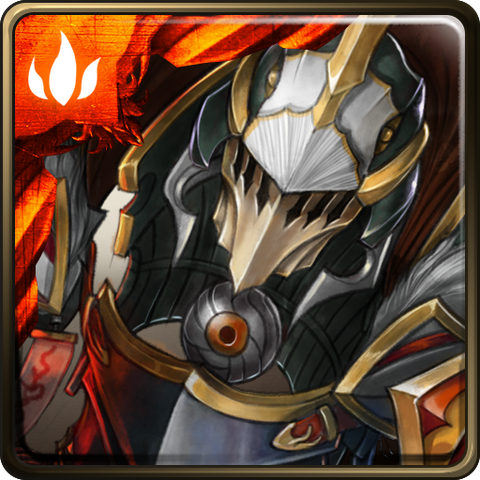 ×1 +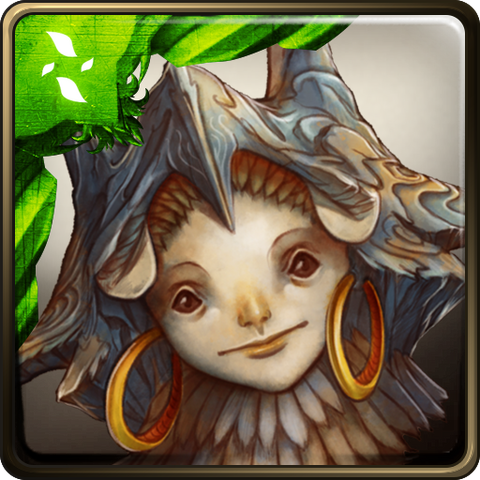 ×1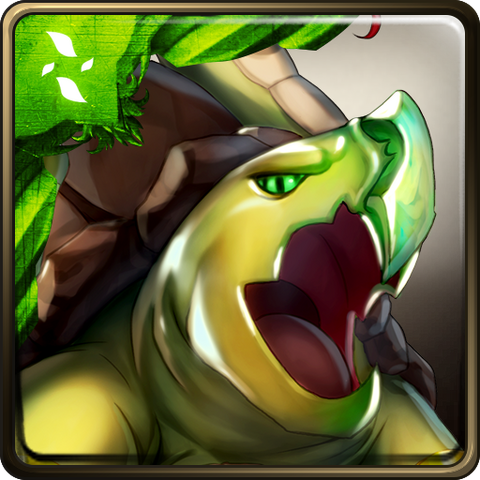 01/07 Earth Stavrophore
256,180 HP/8,236 ATK/140 DEF/CD 3
Drop: N/A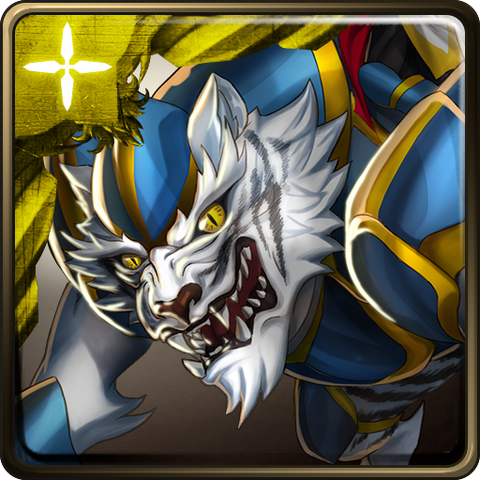 01/07 Light Stavorophore
235,160 HP/5,760 ATK/130 DEF/CD 2
Drop: N/A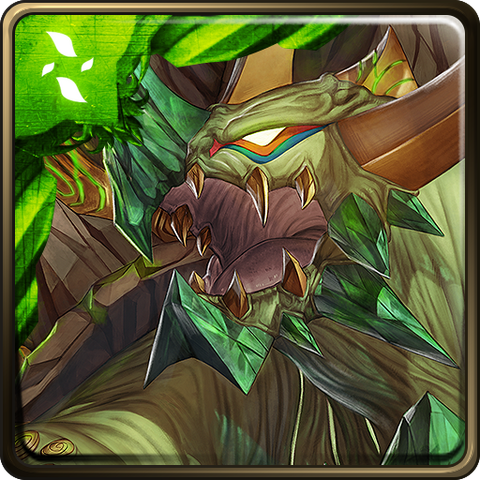 02/07 Archimandrite of Earth
22 HP/2,369 ATK/800,000 DEF/CD 1


Spam Trojan
The enemy's ATK doubles whenever it attacks, up to the sixth attack. From the sixth attack onwards, the enemy attacks twice instead of once. The counter is reset when you die.
Attack 1: 100% ATK
Attack 2: 200% ATK
Attack 3: 400% ATK
Attack 4: 800% ATK
Attack 5: 1,600% ATK
Attack 6: 3,200% ATK
Drop: N/A


03/07 Karis the Zombie-Maker
632,180 HP/8,606 ATK/350 DEF/CD 3 (2)


Reversed Chain Shield


Only cards that share the same attribute as runes dissolved in chains of less than five can attack.


Drop: N/A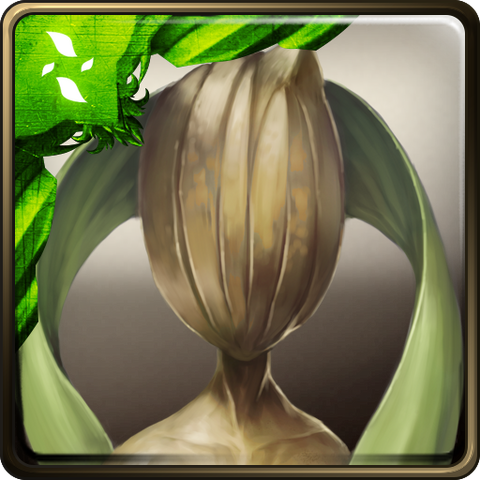 03/07 Spirit of Pine Wood ×2
209,420 HP/5,108 ATK/110 DEF/CD 2 (2)
Drop: N/A


04/07 Yang Jian the Shapeshifter
1,093,190 HP/14,923 ATK/380 DEF/CD 3


15% Reflect


The enemy inflicts 15% of damage received onto you.


Drop: N/A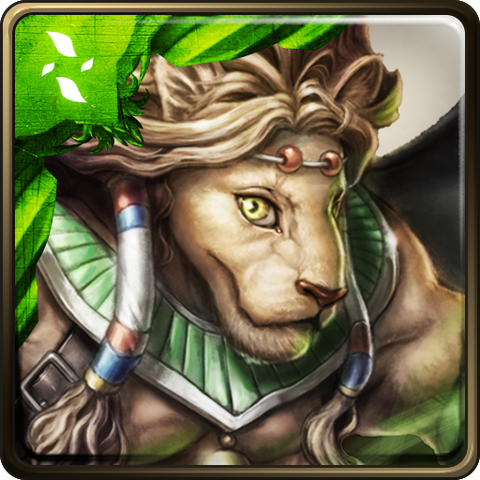 05/07 Bold Mufasa
691,360 HP/100 ATK/530 DEF/CD 1

40% HP Reduction


Your HP is reduced by n% whenever the enemy's CD reaches zero, regardless of damage modification.


Drop: N/A

05/07 Chivalrous Pluma
671,970 HP/100 ATK/290 DEF/CD 1

40% HP Reduction


Your HP is reduced by n% whenever the enemy's CD reaches zero, regardless of damage modification.


Drop: N/A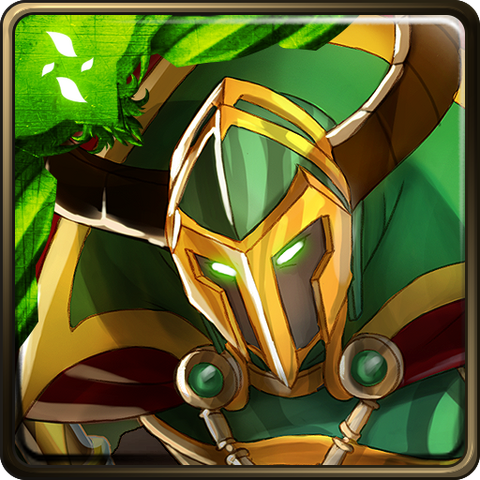 06/07 King of Demon Bull
1,451,390 HP/13,329 ATK/760 DEF/CD 2
10 Combo Shield


Ten or more combos must be obtained in one turn to inflict damage onto the enemy.


Drop: N/A


07/07 Celestial Supremacy - Taishang Laojun
2,631,870 HP/12,538 ATK/920 DEF/CD 1


15-Points Shield


Fifteen attacks must be inflicted on the enemy before damage can be inflicted onto it.


Drop: Celestial Supremacy - Taishang Laojun (Lv 1)
---
It's either go offensive or go home, unless you have Taurus/Carpicorn.
01/07 - Ze usual stalling wave, this time featuring a tortoise and a tiger. Unlike the hare, the tiger is faster than the tortoise, attacking every two turns, but it only scratches you like a little kitten. Anyway, if you're playing offensive (by which I mean mono fire, because you need to encourage deforestation and create haze), kill the GSOE, then stall on the GSOL.
02/07 - Well, the tiger may be faster, but it's the tortoise that can survive longer. It now hides in its massive shell with 800k DEF. Don't be intimidated by its size and aura, it's pretty feeble. Bring a witch, at least 3*.
03/07 - Greek teams are shut down by Karis here. Try to quickly kill the two Spirits using singly attacks, then you should be able to easily grind down Karis.
04/07 - Is it a plane? Is it a lion dancer? Is it a shampoo advertiser? Nope, actually yes, it's Yang Jian and his little three-legged puppy. He has reflect, so if you're playing offensive, you better make sure he doesn't survive the meteor shower of a burst you're gonna be using.
05/07 - With that freaky hair out of the way, we'll face a lion standing on his hind legs and a eagle. You'll need some good RCR here, whether you're using defensive or offensive. CC will help, but bursting is an easier way to take them down.
06/07 - One last obstacle before the boss. It's the KODB, with an insane 10 Combo Shield. It'll be good if you have a perfect board, or else you'll have to pray on sky drops. You'll also need very good combo-ing skills, or a Time Tunnel. And you've gotta burst him down too, but with ten combos, that shouldn't be too tough.
07/07 - After more than 9,000 turtles and lions, we finally meet the guy we're hunting for. TSLJ is on the most wanted list of... well, anyone that's after his head. Anyway, 12k a turn is hard to tank, unless you're using a defensive deck. Just use that witch from before to remove the bubbles, whatever that is left of your bursts to burn him to the ground, then collect the card and feed it to slimes. Piece of cake... BUT THE CAKE IS A LIE.
TL;DR
-Mono fire/Taurus or Capricorn team
-3*/4* Witch [offensive]
-Two bursts [offensive]
-One burst [defensive]
-Time Tunnel [recommended for offensive]
---
The following teams have cleared with 0 diamonds:
I) PR Daji + Lilith/Cassandra/PR Endor/Horned King + Lisa
II) PR Daji + Gemini/PR Sean/Agatha/PR Cthuga + Stolas
III) Capricorn + PKOD/Lü Bu/PR Verdandi/PR GSOD + PR Idun
IV) PR Loki + Odin/PR Endor/Lilith/PR Xi + PR Daji
V) Santa + Marymount/Medea/PR Endor/PR Nezha + PR Daji
VI) PR GSOD + Baphomet/PR Endor/PR GSOE/Disney Cheshire + PR Daji
VII) Randeng + Hephaestus/Agatha/PR Skuld/PR Cthuga + PR Daji
VIII) Mark-II + Medea/PR Sean/PR Duncan/PR GSOE + PR Daji
IX) PR Tyr + Odin/PR Sean/PR GSOF/PR Cthuga + PR Daji
X) Apollo + ML/Libra/PR GSOL/Zeus + Apollo
XI) PR Daji + Artemis/Scorpio/PR Endor/PR GSOD + Taurus
If you wish to have your video added here, please PM me.
-Metacreeper
---
Disclaimers:


*All battle info is from the Chinese wikia and is subject to change.
**I do not own the videos and I do not take credit for them.
***Even with the exact setups as those shown in the video, the team may perform differently depending on your own rune turning skill and luck.
****Refrain from using emulators, and playing this stage first thing in the morning. Disable notifications and make sure you're in an area where you're comfortable and no one will distract you. And make sure you have more than 5% battery left.
*****Original guide by wendellkean.