Hi all
(from ToS official web)
★ 2nd Event:『The Sleipnir』Soulmaster
Time: Aug 21 (Wed) 00:00 - 23:59
This is a one-day limited battle for the level Soulmaster only, be prepared to encounter the armored knight on his Sleipnir!
---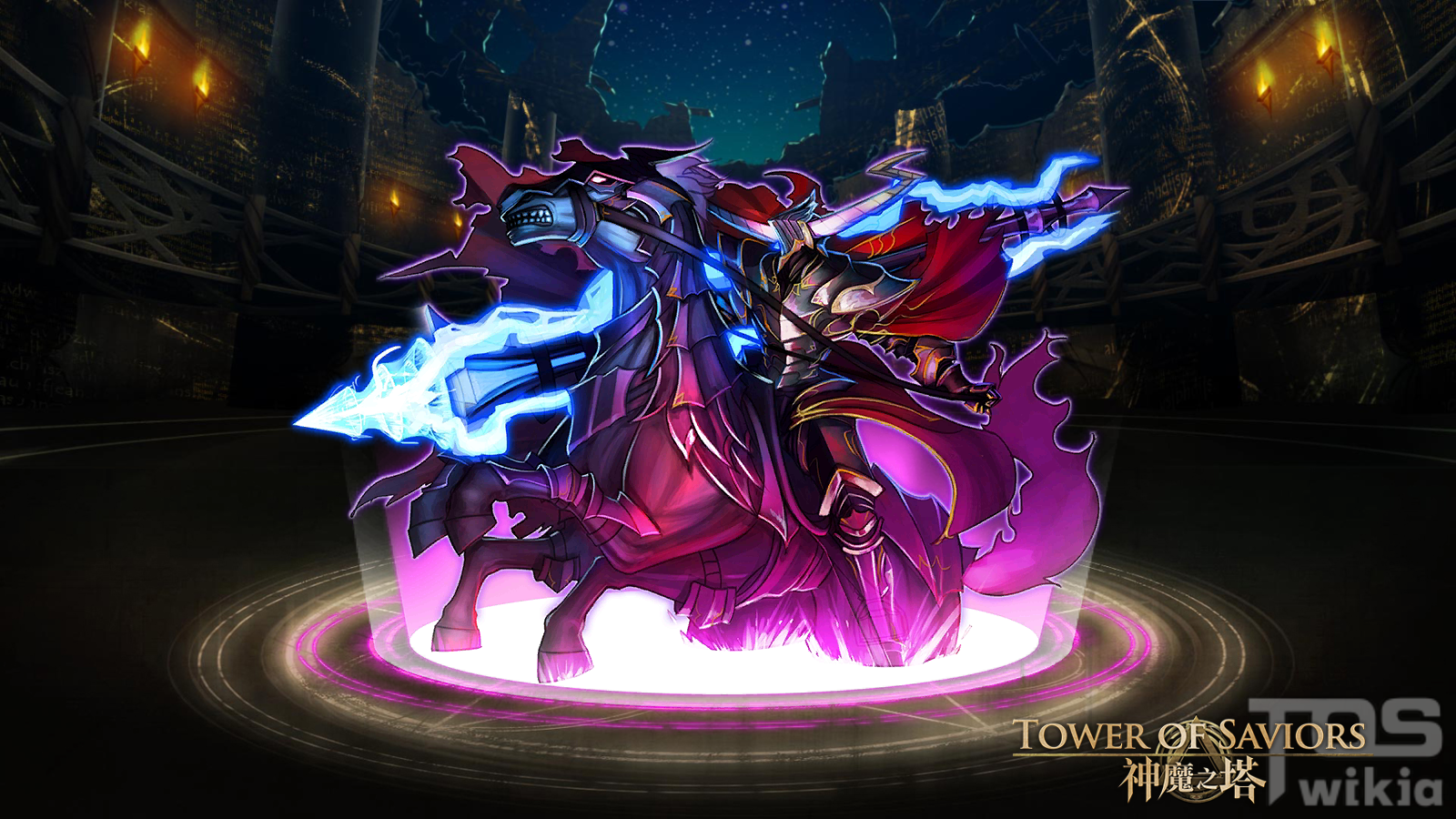 (from ToS Wiki)
Odin the Knight of Remains
Max Level Stats:
HP: 4057
Attack: 1854
RCR: 330
Total: 6241
Active: Power Surge - In 1 turn, the lower the HP, the higher the level of attack.
Leader: Unbeatable Tumbler - When HP is more than 50%, the next damage received will not kill you.
When placed in a team with dual Norse God leaders, Odin will change his attribute to match that of the leader. Also, he will have a "combined active" with Norse Gods, which is basically (insert attribute) Command + (insert attribute) Enchantment in one skill.
---
There will be no other levels of difficulty.
Soulmaster
(Drop Rate: 100%) (1 Diamond for clearing)
1/5: 2X Fully evolved elves HP ~500K Damage ~3500 CD 1
2/5: 4x Verdandi HP ~600k Damage 7000 CD 1
3/5: Metallic Leopard with combo-shield (4) HP ~300K Damage 11333 CD 2 (sorry greek mono), damage reduction disregard and Ability-lock creeps with HP 24 Damage 100 CD 6 Def 100K
4/5: 3x Earth Guardians HP 800K CD 2 Damage 12K
5/5:
Boss
HP 2M CD1 Damage 9500 DEF 5000 (sorry non-offense team)
Can only be damaged by enchanted runes. Doesn't seem to have any other abilities.
---
This is a soulmaster battle, which is even more difficult than your usual Grandmaster stages. This battle will favour those with excellent playing skills. A Minamoto + Virgo mono-light team was hinted by MH that it will be an excellent team to use for this battle. Any cards that gives enchanted runes are strongly recommended in this battle too. It is usually not possible to clear Soulmaster stages with 0 diamonds, so be prepared to spend if you want to bring Odin home with you. I suggest entering with a mono-team, as they are most efficient against an enchanted shield. Second best would be a beast-team, due to their conversion ability.
Mono-greek is unlikely to work since there is combo-shield creep. *Correction, it is possible to use mono-greek since stage 3 does not do too much damage to RCR in time. Line 6 runes at the top and hope for a 4 combo
Prepare your diamonds beforehand! Do not over-estimate your ability.
Team level is extremely important! I really do not recommend trying unless your average level ~70.
Good to have are damage burst cards, damage reduction cards and as always, control.
I advise against bringing Enchantresses as they abilities gets deactivated when you die.
I
STRONGLY ADVISE
against using BlueStacks for this battle.
Lastly, you might want to disable WApp and Line notifications, make sure your battery life is sufficient and get in a comfortable environment to play.
The following teams have cleared Soulmaster: (*Note: Number of diamonds used is only a gauge)
1) Lunar Sirius + Medea/Cass/Circe/Saruman + Solar Sirius (3 diamonds used)
2) Hep + GSoF/Cerberus/Medea/Achilles + Hep (2 diamonds used)
3) I'm too busy right now so you will have to look through the pages to find the teams used by others.
4)
5)
---
As always, feel free to share your thoughts and strategy
Good luck everyone on clearing and bringing Odin back home with you too! I request for the veterans to help out with others regarding team builds as this is a one-day battle.
(from Google)
The brightest light casts the darkest shadows.