Hi all
Before I start, I want to share with everyone the DSI threads Metacreeper has done for us for the Zodiac Chapter 2 EX stages. They can be found
HERE
. 5566 also made a similar thread and it can be found
HERE
---
(from Google Images) Don't mind the over-sized image
★ One-week Exclusive Battles: ★
The return of 『Prairie Creature - Water』
Time: Sept 16 (Mon) - Sept 22 (Sun)
---
Rewards: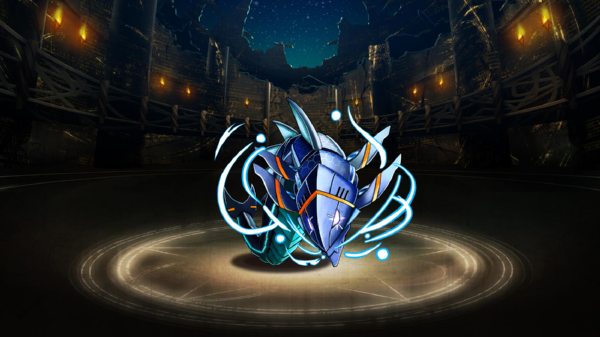 (from ToS Wiki)
Metallic Killer Shark
Max Level Stats:
HP: ?
Attack: ?
RCR: ?
Total : ?
Well, they got buffed in the recent V3.1 update, but I can't confirm the stats, so I'll leave them as it is for now.
Active:
Tsunami
- Water Attack x 1500% on all enemies
Leader:
Water Stun
- Increase in Water Attack on Fire enemies (including whole team's Active Skill)
*Note: Only the unevolved form will drop.
**They can be fed to Hydrometallic to level it's skill, but it has to be evolved to 4*.
***Slimes drop pretty often in this battle (at least from App to Master), so this is an alternative to level your Defense Mode - Water. (I've already gotten my Cthulhu to level 9
)
---
No noteworthy creeps unless otherwise stated.
All stats subject to change.
Drop rates are only estimates.
Apprentice: [Drop rate: 1-2%]
[Stamina: 15, Exp: 300]
Boss
HP ? Damage 742 CD 2
Elite: [Drop rate: 1-2%]
[Stamina: 20, Exp: 600]
Boss
HP ? Damage 2862 CD 2
-
Master: (1 diamond for clearing) [Drop rate: 10-20%]
[Stamina: 25, Exp: 1500]
Boss
HP 285K Damage 4982 CD 2
-
GrandMaster: (2 Great Water SS for clearing) [Drop rate: ~50%]
[Stamina: 30, Exp: 2000]
Creeps:
Slimes HP 86K Damage 9633 CD 3
Bolla HP~70K Damage 7585 CD 2
Halves all attacks except for Earth attacks
Wolves HP~70K Damage 5741 CD 2
Can only be damaged by 4 combos or more
Evolved Salamander: HP 60K Damage 13K CD 2
Salamander: Same as evolved Salamander but CD4
6/6:
Boss
HP 886K Damage 9752 CD 3
Deals 10000 damage when killed.
---
This battle is a piece of cake, really. Just enter with an offensive team and sweep everything. You don't really need 13K HP for the salamanders as they have paper HP, just sweep them. (Unless you are as careless as me to not see the CD1 and stupidly try to accumulate runes)
Nothing much to say but Shu is no doubt the MVP for this battle. Shu's active can be used to deal the final blow to the Shark to avoid the "explosion", not to mention an all-water stage, giving dual Shu teams 900% attack.
If you really want to enter with a defensive set-up, your best bet would be dual PKoL.
So, the following teams have cleared GM:
*All Videos belong to their respective owners
**Disclaimer: All teams are subject to team level and players' skill, it may not work even if you have an identical set-up.
1) Baphomet + Gemini/Artemis/Odin/Endor + Fox
2) Apollo + Minamoto/Solar Sirius/Light DS/Griffin King + Apollo
3) GSoD + Baphomet/Lunar Sirius/GSoE/Medusa + Demon Bull
---
As always, feel free to share your rants, thoughts and strategies.
If you need help in building a team for this battle, do not feel shy to seek for it here. Good luck on everyone bringing Shark home with you too!
The brightest light casts the darkest shadows.