I figured I'd make the main thread this patch, the old one is full up and I'm sure Kaerf is tired. Sorry if the translations aren't the best or are wrong I don't actually speak Chinese. Will update as more info is revealed.
Yusuke Preview
First Video Teaser
GNN overview
2nd Video Teaser
Rares Revealed
Younger Toguro, Official First Peak of PR Companions
---
Yu☆Yu☆Hakusho
Images:
Currently upcoming:
Younger Toguro SM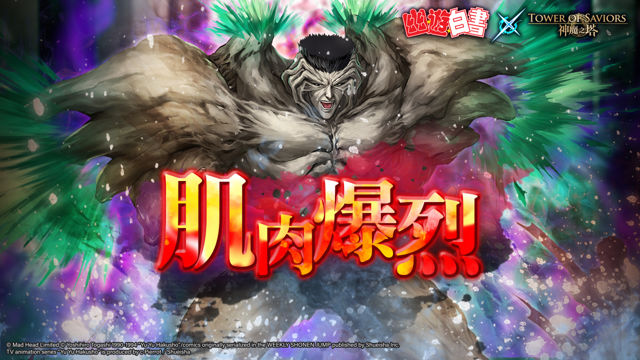 (07-14-2018, 03:48 AM)

KaerfNomekop Wrote: Dark Demon
HP: 2081 | 2330
REC: 205 | ?
ATK: 2378 | 2411
Active 1 (CD6): Same as post-switch, and the effect carries over between forms. See below.
Active 2 (CD8): Switch, fully recovers HP.
Leader: Team ATK 2x. The lower the team HP, the higher the team ATK and damage reduction, up to 5x and -45% when below 25% HP. [It seems the leader skill pre-switch is the same but without damage reduction.]

Switched Active 1 (EP6):
1st turn: when initial dissolve has 5+ Dark runes, Self ATK 5.5x.
2nd turn: initial dissolve requires 6+ Dark runes, and gives 7x ATK.
3rd turn: 7+ runes, 8.5x ATK.
4th turn: 8+ runes, 10x ATK.
5th turn onwards: 8+ runes, 10x ATK.
Lasts until the condition (initial dark rune count) fails to be met.

Switched Active 2 (EP3): Convert 4 random runes into Enchanted Dark (Heart has priority).
Outdated Previews:
The patch is live. See the wiki or your own games for full data.

The Three Rares (Yusuke, Kurama, Hiei):
Other Seal Cards
Non-seal cards
This collab will be region locked to the same regions as HxH.
---
GE: "Summer Vacation"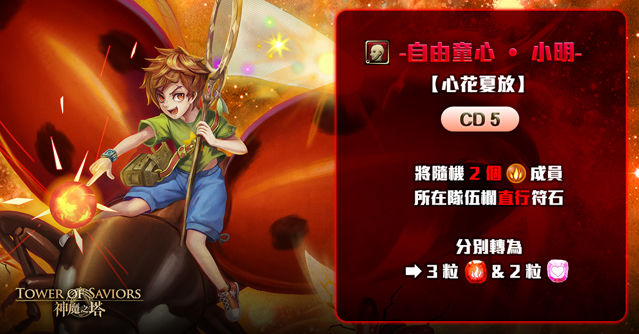 Siuming Fire Human CD5: 2 Random columns under fire members become 3 enchanted fire, 2 enchanted heart.
Cinderella and Bobo will appear randomly in GE stages and will drop themselves.
Shakuro and Rainee will be available as prizes accruing a certain number of personal points (presumably at SLV10). Also available is Gabriel's skin from the current sci-fi set for Keepers.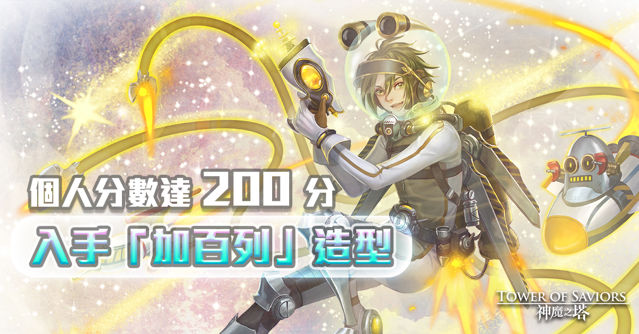 ---
PR TTJZ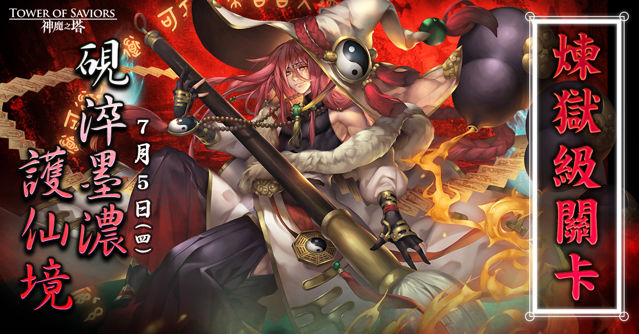 Inserted late lol, but I was under the impression everyone would already know he was coming. Anyway, the new teamskill CD reducing looks good, plus unlike previously thought he is suitable for fire and dark, Felix isn't the only one who changes attributes, which was what Aaron thought. 
(06-29-2018, 04:42 AM)

KaerfNomekop Wrote: - His Terror stage opens next Thursday, July 5th.
- PR requirements are 4 materials and a Midnight Joker.
- 1,724 HP, 2,355 ATK, 429 REC.
- 2 new team skills.
A. When PR TTJZ and 7* Felix are in the team, the one on the left changes attribute to match the one on the right (only one card changes).
B. When PR TTJZ and any other Demons are in the team, PR TTJZ's Active Skill CD is reduced by the number of other Demons.
- Active Skill is CD8, slvl 15 (same as current, unlike his brothers). Convert Fire runes to Enchanted Fire Demon runes; for 1 turn, all attributes have Fire effect.
- Combine active with 7* Felix: Convert all runes into Enchanted Demon runes. For 1 turn, all runes have the effect of all attributes.
UPDATE 05/07/2018:
-TTJZ's CD reduction team skill only activates at the start of the battle.
---
PR Companions of Mystical Beasts (Available beginning July 23)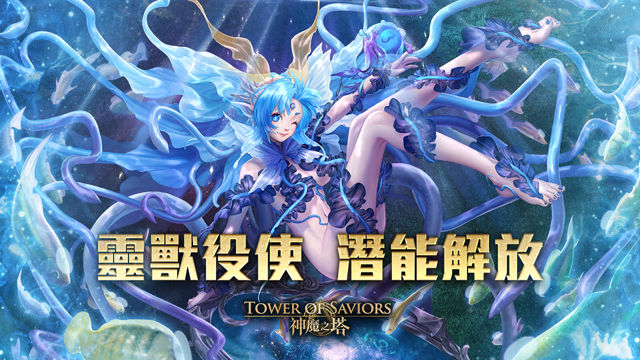 Amelioration data, trans by CarlostheTOSNoob:
PR AND Amel for Haza and friends, which opens up July 23 (the Monday after next) at 4pm.
Leaked Portraits:
---
Other
Mufasa skin available at arena. Odous skin available from coliseum.
LF:
Love and condo buyers. JK.
|Skill Training Guide For Newbies|