When you stay an active member of the forum's community for a while for some time you face a lot of players. A lot of helpful players, those that enjoy to discuss about a topic, sometimes like on a scientific content.
Some of our forum mates, she/he may excuse I can not remember her/his name has the saying 'The brightest light causes the darkest shadow' in his signature so at the place where the light shines the brightest (this forum therefore 
) we also have encounters with not desireable behavior of some users.
So I opened this thread in order to talk with you about your experiences here and how you usually deal when some of those cases happen to you. In general I am really fine with the forum, the mentioned aspects occur rarely enough, I would say, still there is a chance to improve things. At this point I would also interested in a statement of an administrator. Maybe there are a lot of complaints on other users that the 'common forum user' is not aware of... What about the handling of them?
While talking about them some might see how their behavior is seen by others. Please(!) stay constructive and do not begin to agitate against certain members like 'I am really pissed of by member "xyz" because of...'
Keep in mind that "everyone" of us has performanced in an inadequate way before (in general)!
In the following I noted some points that I noticed from time to time. Feel free to comment on them!  
1
. Members who think that their opinion is the only true one and everyone has to accept it therefore. This is a forum, here are a lot of people with different opinions, experiences and just because you use your strategy it does not mean e.g. that there is only one way to build a Michael Lucifer team.  
2
. Inactive guild members that do not have time to invest some effort in their guild but have enough time to go to the forum, looking for the related guild thread and give it a bad rating. If you do not have time for your guild, than you have no right to take time to harm the guild. Further the rules are explained in the guild threads, by applying for a guild you accept the rules. If you can not follow their rules, accept the risk to get expulsed.  
3
. People who ask for guilds they can join in a new thread. I know there are cases where it is useful and it is like a blade with good and bad aspects. I also call those and ask them to join my guild but the summoner's guild section is full of guild threads where you can read the guild descriptions and apply for a guild, either with sending a message before or just searching for the guild's ID. Those extra threads push guilds who are maybe desperately looking for members back and more back.
4
. Those players that have really strong teams and go to a discussion thread telling how easy a stage was while others are struggling about clearing a stage the best. It is one thing to present a team that can clear a stage without serious problems but another to claim how easy it was for you as you are blessed with one of the best possible teams in the game. Note, I do not say anything against a presentation of a team to clear with a comment like 'try that, it is a good option, can handle the enemies of the stage quite well'. It is the way to say. But a statement like 'used Daji, Enchantress team, again 0 diamonds, was the easiest sm for months' is just disrespectful.  
5
. Forum members, being too lazy to look for obviously available information, like a stage description when it is actually on the top of the DSI section. When a new weekly event is released, you struggle at the grandmaster stage and open a thread to ask how to pass it? Therefore we have a DSI section with the current stages and strategies + teams that deal with it!  
6
. "Scorers" that post a lot of not informational replies or threads in order to reach the next star in their forum account. Same goes to those that beg for '+1 rating'. I like getting good reputations, everyone does, as it is a feedback that someone respects an effort you did. BUT, even if you do not get a good reputation people might remember your name and if a newbie does not know the rating function you can still, for example, help him with his teams  and take his 'thanks a lot' like a '+1'.
7
. People that ask questions that are already answered in the post directly above! Always not easy to believe but personally for me I would feel ashamed when asking a question that was already cleared. Some people do not seem to care about, do not read the posts above and just blindly ask a question so they cause other people to answer a question twice because of it.  
8
. Those that call for the return of a soulmaster event that just passed by 2 weeks ago. Everyone can miss an event once, especially F2P players, if you have an important full day event on a soulmaster's appearance day but this is no reason to open a thread tell everyone how said you are that you missed Odin or thought you could skip Zeus and now have regrets. Seriously no one can tell you when it returns, especially not a few days after it passed by!  
9
. Members that use insults on others as they went out of arguments. If you notice that you do not know what to answer then you should not call other repliers 'idiots that do not understand how ToS works' but maybe think about whether you are wrong and the other one's suggestion might be more constructive. Sometimes it is better to push back the own ego.  
10
. After those 9 points this one should not be the same. So instead I want to thank all those members, who form the nice culture of this forum, who help each other for day and days, for those sharing their knowledge and experience. Thanks for enjoying Tower of Saviors with all of us together!!!
Now it is your turn!
Ally:
Artemis

~ Every ally is a welcome friend! ~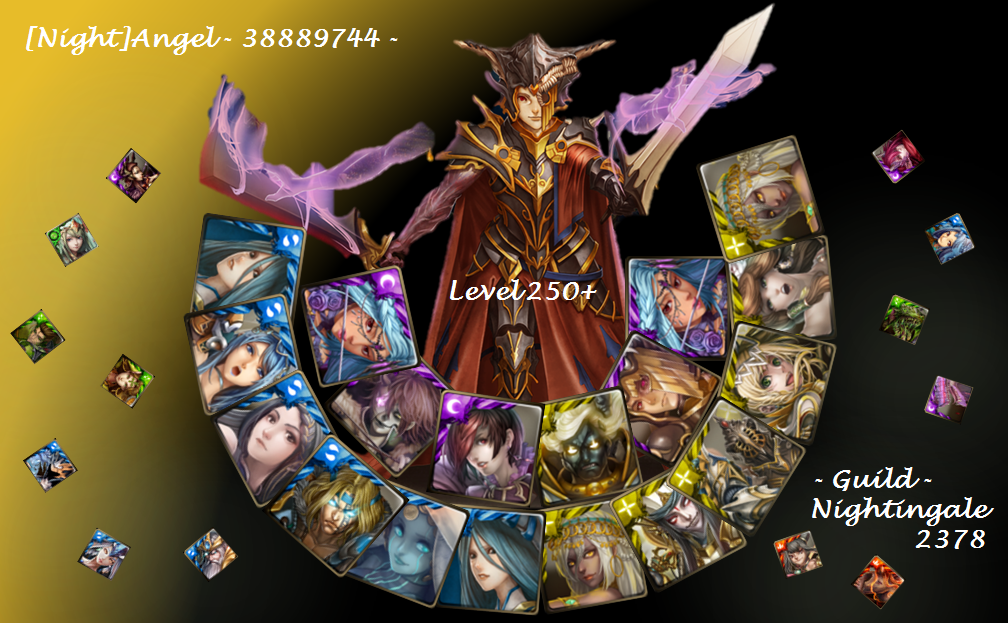 Guild 2378: 'Nightingale' ~ 'We are waiting to hear your voice in our halls'